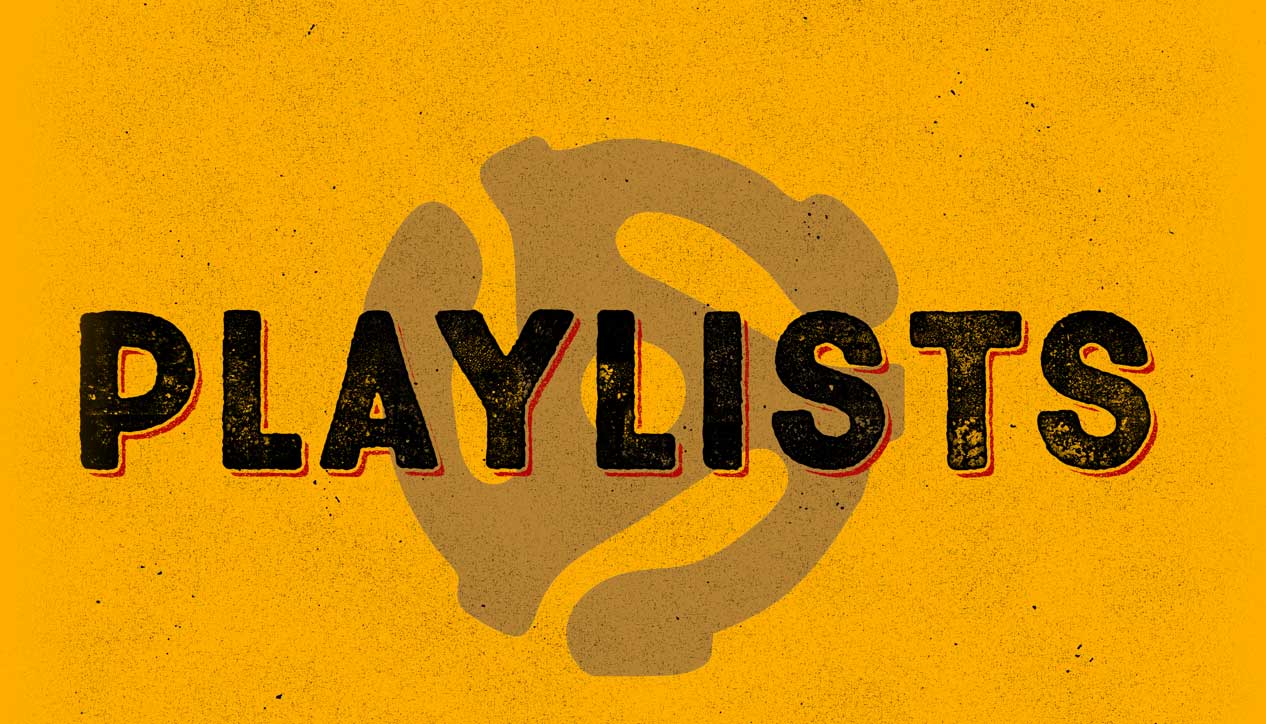 Playlists
Tuesday August 5th, 2014 with Emma Boonstra
July Favs
Some of my favourite tunes (new and old) from July. If you're in Ottawa this August, Kreep It Real Entertainment has some really cool shows coming up that you should check out! Tomorrow evening, August 6th, you can see the RayGun Cowboys w/ The Sick Sick Sicks, Ain't No Grave and Murder State @ Mavericks! events deets here:
https://www.facebook.com/events/775299775825971/
As for later in the month, August 17th is going to be another amazing night! You can check out Liam King, Joey Gorman, Dorothy Down-Cameron & Phil Kesler @ Rainbow Bistro downtown! event deets here:
https://www.facebook.com/events/485679634868142/
As for other shows, I'm proud to be helping to organize Tall Trees' release party for their 2 brand new singles! Please come on out on August 23rd to Knox Presbyterian Church! The Young Offenders will be opening -- needless to say, it's going to be a great night full of awesome tunes. Tune in on August 19th for a pre-recorded show with Jad from Tall Trees --- I had the opportunity to sit down with him and have him record us some exclusive tunes just for PLAYLISTS, and talk about the new release and plans for Tall Trees in the upcoming year. Don't miss it!
https://www.facebook.com/events/606551992796514/
Desert Bird
Louise L'Amour - Louise L'amour // Cowgirl Slop Pop


Fairytale Lullaby
Bombay Bicycle Club - Flaws
Sleep Well
This Harbour - The Wicked and the Wild

Time Travel
Paterson Hall - O

Comme Des Enfants
Coeur De Pirate - Coeur De Pirate

Two Can Play
Dave Norris and Local Ivan - New Thoughts

You Know
Fathers of Modern Rocketry - Rochester Dreamin' EP

False Advertising
Bright Eyes - Lifted or the Story is in the Soil, Keep Your Ear to the Ground
ISLAND GROOVIES
Makeout Videotape - YING YANG

Music When the Lights Go Out
The Libertines - The Libertines
Flowers
The Halfs - Orange Juice with Pulp
Bad Words
Julie Arsenault - The Creature that I call Myself

Trees of Hope
Travelling Headcase - Capitalist Mania

Hooray for Henry
The Kooks - Down - EP
Shook Up
Marielle - Found // Shook Up