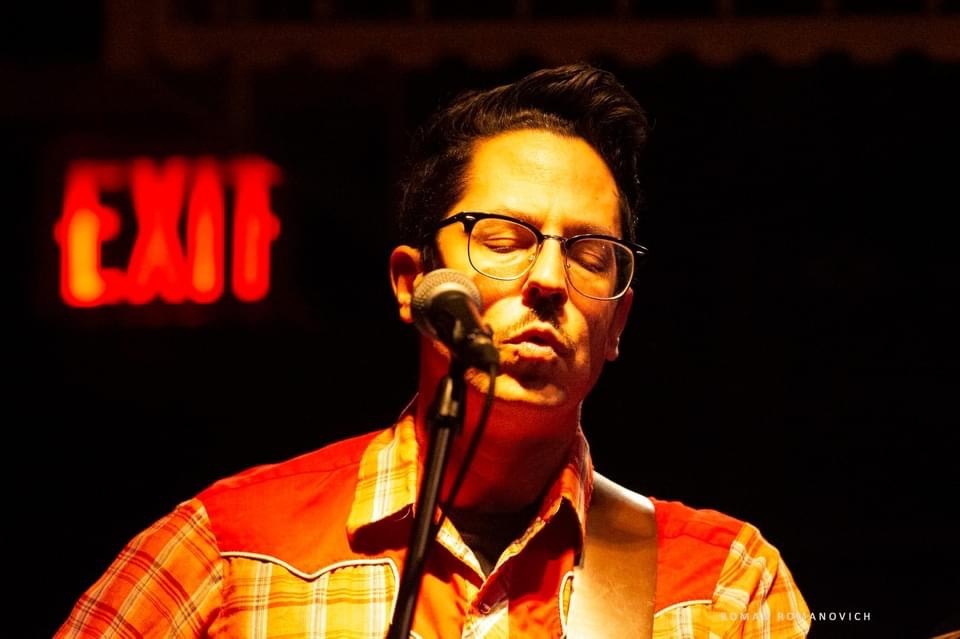 Friday Nite Truck Stop
Friday February 10th, 2023 with Lefty!
Hey neat it's Lefty's last show! Sit back and listen to 2 hours of his favourite tunes.
Cheat
The Sadies - In Concert, Vol. 1

Birmingham
Shovels & Rope - O' Be Joyful
Can I Go Home With You
Caleb Klauder - Dangerous MEs and Poisonous YOUs
Low Tide
O'Death - Broken Hymns, Limbs and Skin
Fingers To The Bone
Brown Bird - Salt For Salt
Blessing and A Curse
Have Gun, Will Travel - Casting Shadows Tall As Giants
Weary Blues From Waitin'
Hank Williams - .
Birds and Butterflies
Johnny Horton - Early Country and Rock Styles
Were You There (When They Crucified Our Lord)
Johnny Cash - .
Turn The Cards Slowly
Patsy Cline - Stop The World
The Great Atomic Power
The Louvin Brothers - .
We Live a Long Time To Get Old
Jimmy Murphy - .
Nine Pound Hammer
Merle Travis - .
I Gotta Know
Wanda Jackson - .
Black Irish
The Devil Makes Three - Longjohns, Boots and a Belt
Old Time Religion
Parker Millsap - Parker Millsap
Flat Tire
Joe Fletcher & The Wrong Reasons - White Lighter
Promise Not To Tell
Split Lip Rayfield - Should Have Seen It Coming
Ready... Aim... Cheese!
Hot Snake Handlers - The Ongoing Adventures Of...

Too Late To Quit Drinking Now
Lefty McRighty - Nashville Roadkille

Hell Is Rising
Ninety Pounds of Ugly - Never Going Back

My Worst Nightmare
Hot Snake Handlers - The Ongoing Adventures Of...

Electrified
The Kingmakers - Live at Sun Studio

Thunderbird
Ray Harris - Poorly Kept Secrets

Golden Grease
Banditos - Banditos
Sometimes Wine
Sunday Valley - To The Wind and On To Heaven
Temporary Ground
Jack White - Lazaretto
Wolf
The Delta Bombers - Wolf
River Ran Dry
The Reverend Horton Heat - Laughin' and Cryin' with...
One Cup Beyond
Hillbilly Casino - Three Step Windup
Psycho
Imelda May - Mayhem
Creek Cats
Th' Legendary Shack Shakers - Believe
Goddamn Blue Yodel #7
Slim Cessna's Auto Club - Always Say Please and Thank You
Believe Me Lil' Woman
The Boppin' Gliesers - Gotta Have My Way