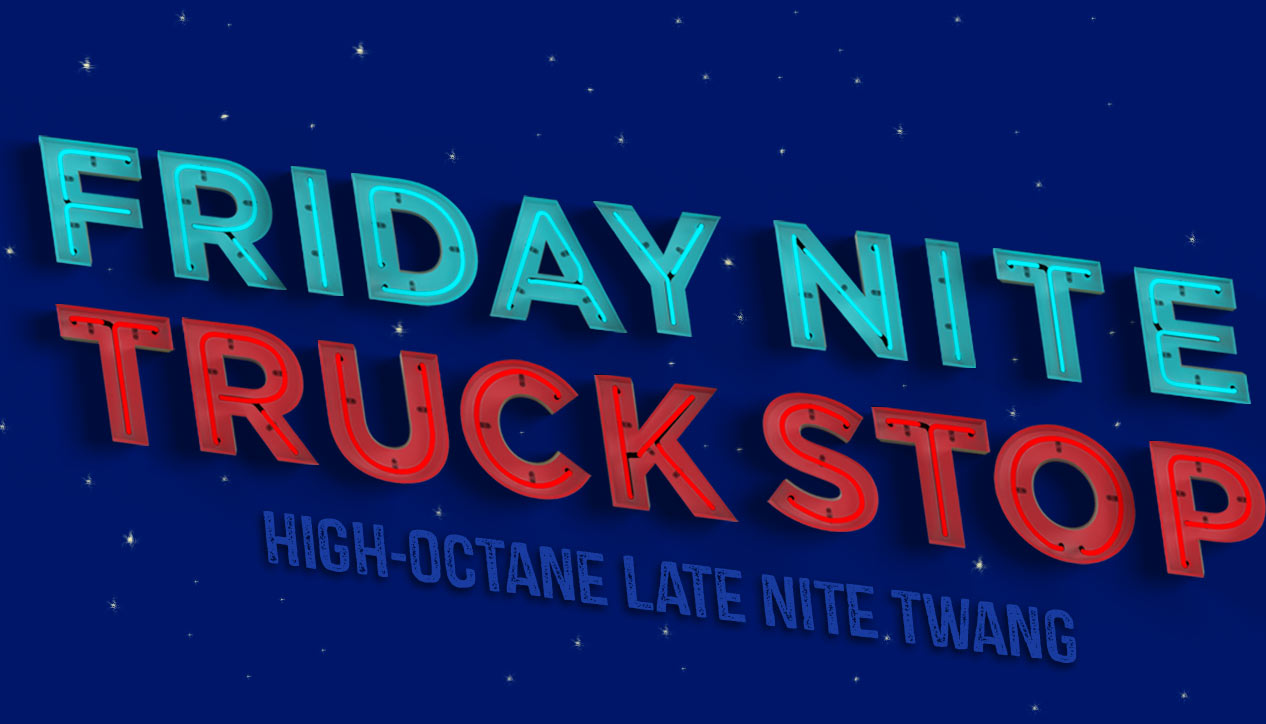 Friday Nite Truck Stop
Friday November 15th, 2019 with Lefty! and Chris Landry
Funding Drive IV: The Fundening!!! Chris Landry drops by to co-host and chat about his CD release
Scusase Seppuku
The Rock 'n' Roll Kamizazes - Tora! Tora! Tora!
Single Girl
Charley Crockett - OurVinyl Sessions

Six Foot Rope
KJ Thomas - singleTake The Detour

Slim's Reel
Ginger St. James - Diesel and Peas

Salvation
Ginger St. James - Diesel and Peas

2 Days Smug & Sober
Carolyn Mark - The Pros and Cons Of Collaboration

Georgia Piney Woods
The Osborne Brothers - single
Floor Licker
Bobby Dove - Thunderchild

Viva La Vinyl
Twilight Hotel - s/t

Stay There Till I Get There
Lynn Anderson - single
Ten Tonne Truck
Tami Neilson - single
Hot Burrito #2
The Flying Burrito Brothers - The Gilded Palace Of Sin
Sick Sick Sicks
The Sick Sick Sicks - s/t

Killing Time Is Murder
Whitehorse - s/t

That's All It Took
Gram Parsons and Emmylou Harris - GP
Fuck Up
Sarah Shook & The Disarmers - Sidelong
Spooks
Cousin Harley - It's A Sin

Boulder to Birmingham
Emmylou Harris - Highways and Heartaches
You've Got Other Girls For That
Lillie Mae - Other Girls
Holy Ghost Fire
Paul Cauthen - Room 41
Where Do You Run
Ronnie Hayward - The Lost Utrecht Sessions

Get Some
The Delta Bombers - Wolf
The Dead Don't Die
Sturgill Simpson - single
Everything Ends Tonight
Chris Landry & the Seasick Mommas - 293
Tell It To Me
Old Crow Medicine Show - Live At The Ryman

Strollin' With Mary Jane
Big Sandy and His Fly-Rite Boys - It's Time!
In Spite of Ourselves
John Prine and Iris Dement - In Spite of Ourselves
Dog House Shuffle
Lee Rocker - single

Galley Slave
Southern Culture On The Skids - Dirt Track Date