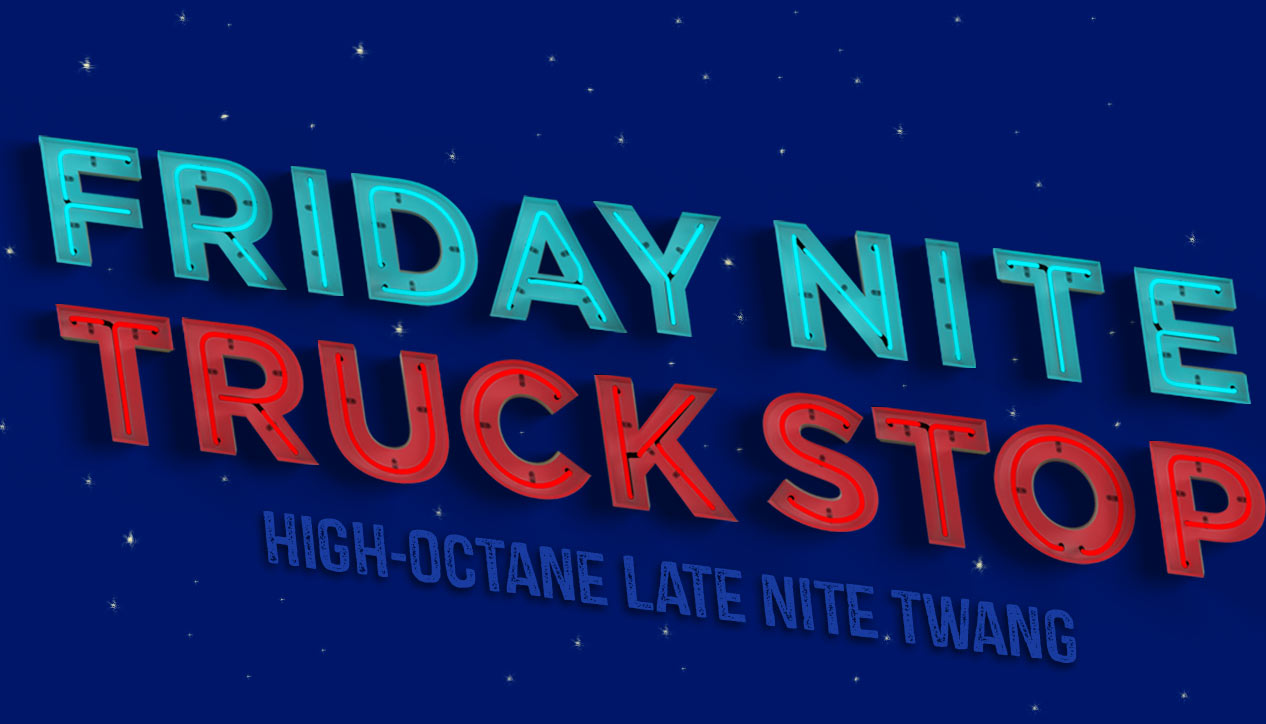 Friday Nite Truck Stop
Friday November 1st, 2019 with Ray Harris
Special guest cohost, the legendary Ottawa guitarist Frank Koller brings some of his fave tracks - gonna play a few things that are a little outside our usual box, but as I often say...it ALL fits together somehow!
Filthy Teddy (instrumental)
Roy Buchanan - Second Album
The Sun Medley
Danny Gatton w/Delbert McLinton - Cruisin' Deuces
Poison Love
Alison Krauss - Windy City
Dust In A Baggie
Billy Strings - Our Vinyl Sessions
When Carolina Comes Home Again
Jim Lauderdale - When Carolina Comes Home Again
High Lonesome Sound
Vince Gill - High Lonesome Sound
Medley: Just Call Me Lonesome/Ain't Livin' Long Like This/I Sang Dixie/The Running Kind/I Thought I Heard You Callin' My Name
One More Last Chance - 🎶
Am I Right Or Amarillo
Asleep At The Wheel - Reinventing the Wheel
Ramblin' Blues
John Hammond w/Robbie Robertson - So Many Roads

The New Soft Shoe
Gram Parsons - GP
Am I Blue
Colleen Peterson - What Goes Around Comes Around

Bought And Paid For Soul
David Wiffen - Songs From The Lost & Found

Love What You're Doing Child
Ian & Sylvia w/ The Great Speckled Bird - The Great Speckled Bird

Highway
Finnigan and Wood - Crazed Hipsters
Brand New Me
Aretha Franklin - A Brand New Me
Single Malt (instrumental)
Frank Koller - Single Malt

Highway 105
John Allaire - Up Hill... Both Ways

Save Your Sweet Love For Me
George Stryker - Lucky Break

God Don't Never Change/Run On
Tami Neilson - Songs Of Sinners

Mean Old World
Otis Rush - 🎶
Bombed, Boozed, and Busted
Joe Sun - Livin' on Honky Tonk Time
I'm Still Drinkin'
Kelly Prescott - The Unicorn Project


Tell Me I'm Crazy
Teea Goans - Swing, Shuffle And Sway
12 Days Of Christmas
John Findlay - 🎶

Hard Times (instrumental)
David Fathead Newman - Ray Charles Presents...