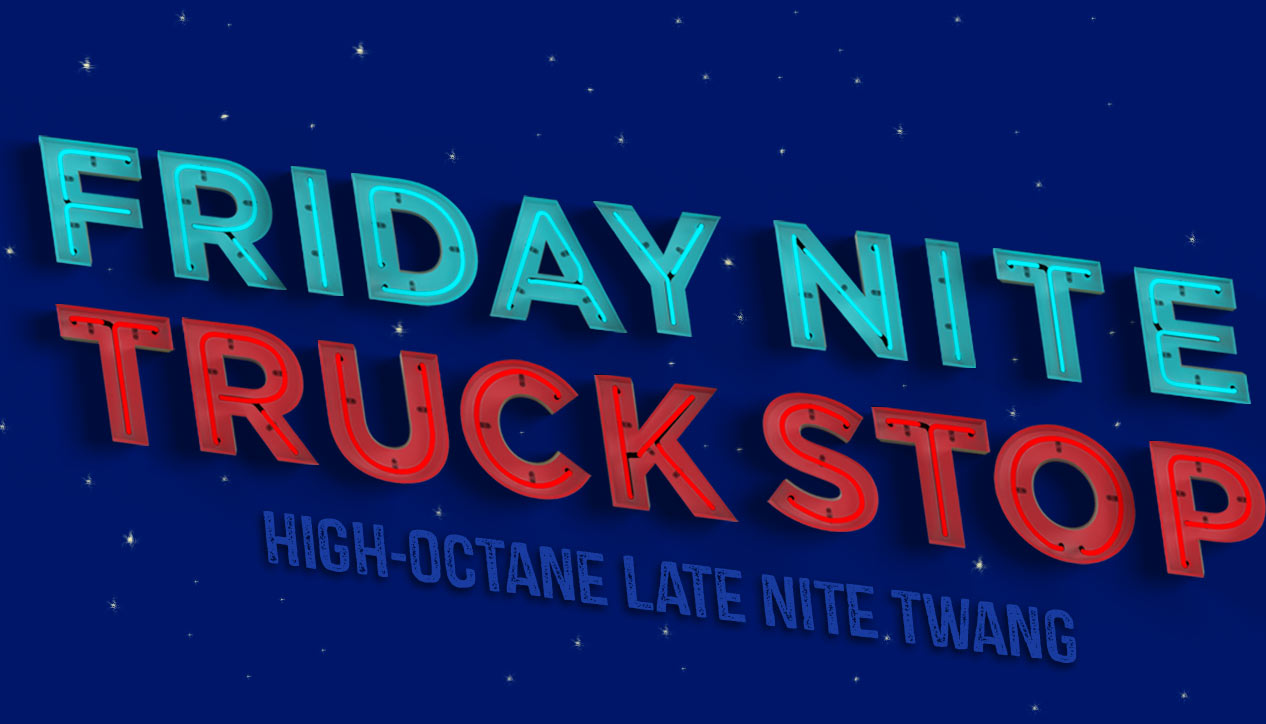 Friday Nite Truck Stop
Friday October 18th, 2019 with Ray Harris
Special guest cohost legendary veteran Ottawa entertainment legend Sandy Crawley... did I mention he was a legend?
Hummingbyrd (Instrumental)
Marty Stuart & His Fabulous Superlatives - Ghost Train
Baby Blue
Gene Vincent - Best Of...
Debbie Don't
George Stryker - Lucky Break

Say My Name
John Allaire - South Of Solitude

Morning Morning
Richie Havens - Mixed Bag
Railroad Bill
Ramblin' Jack Elliott - Hard Travelin' Songs...
We Have Had Some Good Times
Katie Moore - Montebello

8 Hour Drive
Lynn Miles - Love Sweet Love

Papa Hobo
Paul Simon - s/t
Cotton Candy Man
Three's A Crowd - Christopher's Movie Matinee
I'm Going To Stay That Way
Lee Harvey Osmond w/Margo Timmins - A Quiet Evil

One Way Track
Prairie Oyster - Blue Plate Special

Stinking Creek (Instrumental)
The Sadies - Pure Diamond Gold

Well, I Had My Fun
Blind Snooks Eaglin - .
Woody Knows Nothing
Erik Darling - .
The Last Free Place in America
Jubal Lee Young - The Last Free Place in America
If My Eyes Were Blind
Steve Young - Switchblades Of Love
Midnight at the Oasis
Maria Muldaur - s/t
Lay Down The Burden Of Your Heart
Jesse Winchester - Let The Rough Side Drag
Any Fool With A Heart
Tami Neilson - Chickaboom!


Two Days Smug and Sober
Carolyn Mark - The Pros and Cons Of Collaboration

A 12 Month More
Sandy Crawley - Live in the studio

Sailing to Philadelphia
Mark Knopfler & James Taylor - Sailing to Philadelphia
What'd I Say
Jerry Lee Lewis - The Session In London