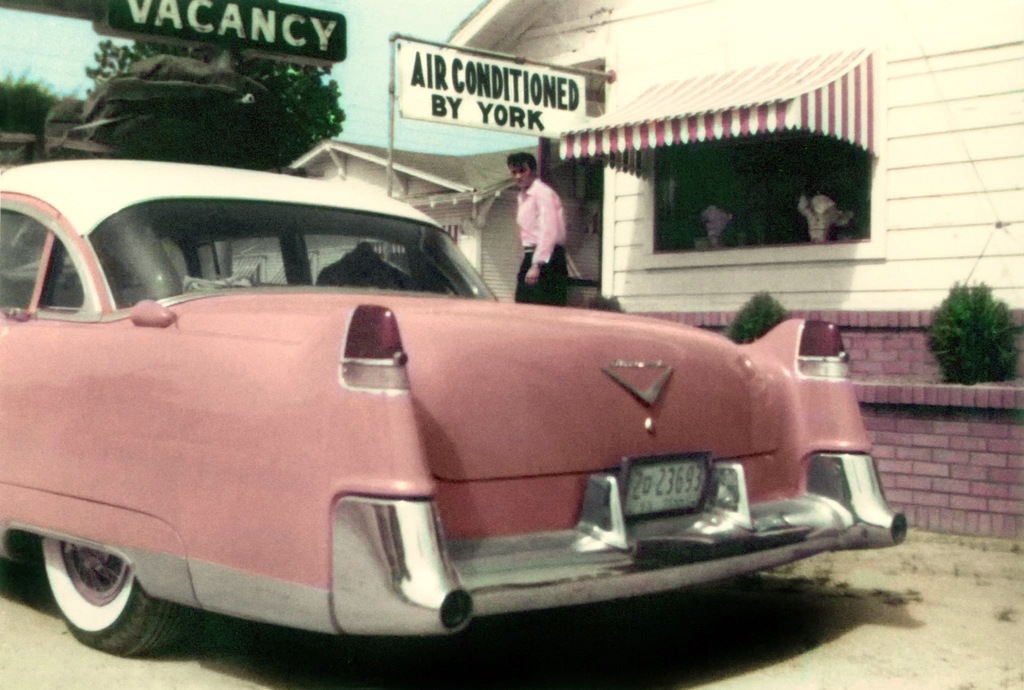 Friday Nite Truck Stop
Friday August 23rd, 2019 with Ray Harris
78% CADILLAC SONGS - because...the Cadillac Automobile Company was established on August 22, 1902! All that + new Steve & Rodney, new Rod Picott, and a scathing new song from Jubal Lee Young!
Brand New Cadillac (Instrumental)
The Clash - .
White Freightliner
Brock Zeman - Brock Zeman & The Dirty Hands

Ghost
Rod Picott - Tell the Truth and Shame the Devil

Brown & Root, Brown & Root
Steve Earle & Rodney Crowell - Texas

In The Pines
The Louvin Brothers - Collection
London Life
Ian & Sylvia - Nashville

Lost My Drivin' Wheel
David Wiffen - South Of Somewhere

Long White Cadillac
Dave Alvin - Romeo's Escape
Six White Cadillacs
Emmylou Harris - Hard Bargain
Guitars, Cadillacs
Dwight Yoakam - Guitars, Cadillacs, Etc.
Cadillac
Van Morrison & Linda Gail Lewis - You Win Again
Cadillac
Coral Lee - Single
Someday I'm Gonna Ride In A Cadillac
Matt Minglewood - The Promise

Cadillac Ranch
Bruce Springsteen - The River
Pink Cadillac
Southern Pacific - Killbilly Hill
My Pink Cadillac
Hal Willis - Hot Rod Rockabilly
Preacher's Boogie Woogie (Instrumental)
Preacher Jack - Rock 'n' Roll Preacher
Black Cadillac
Rosanne Cash - Black Cadillac
Black Cadillac
Joyce Green - Single
Red Cadillac & A Black Moustache
Robert Gordon - Fresh Fish Special
Jeanie With The Light Brown Cadillac
Red Simpson - Single
I Want A Lavender Cadillac
Maurice King & His Wolverines featuring Bea (Laverne) Baker - Single
Cadillac Baby
Colin James - Little Big Band

Eldorado And The 12:15
Mike Plume - Songs from a Northern Town

Maybellene
Ronnie Hawkins - Rock'n'Roll Resurection

Geronimo's Cadillac
Johnny Rivers - Road
Carl Perkins' Cadillac
Drive-by Truckers - The Dirty South
Bring My Cadillac Back
Imelda May - No Turning Back
Brand New Cadillac
Vince Taylor & The Playboys - 100 Rockabilly Greats
Welfare Cadillac
Guy Drake - Single
Rev. Jack & His Roamin' Cadillac Church
Timbuk 3 - Eden Alley
Look At That Cadillac
The Stray Cats - Rant & Rave With...
Cool Daddy In A Cadillac
Elvis Hitler - Disgraceland
Fuck This Guy
Jubal Lee Young - Single