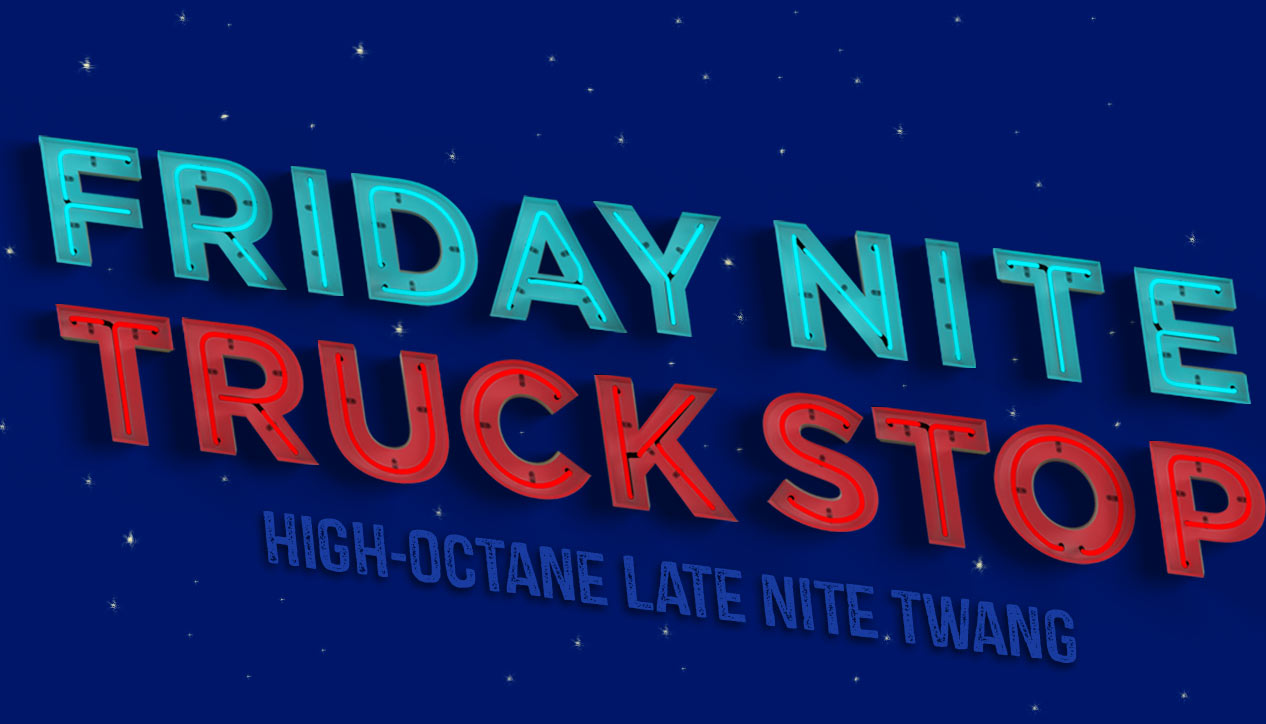 Friday Nite Truck Stop
Friday November 20th, 2015 with Ray Harris and Lefty McRighty
Sugarfoot Rag
Junior Brown - Guit With It
Man On A Mission
Supersuckers - Holdin' The Bag

I Miss The Love (But I Never Miss You)
Nudie - Remember This

Nudie plays the Black Sheep Inn in beautiful downtown Wakefield, with special guest Samantha Martin, Sunday November 22 at 4pm (MATINEE SHOW)
I'll Be Alright
Waylon Jennings and Jessi Coulter - Leather and Lace
Long White Line
Sturgill Simpson - Metamodern Sounds in Country Music
Ballad of John and Yoko
The Beatles - Hey Jude
The King Is Gone
Big Tobacco and The Pickers - The King Is Gone

I Don't Wanna Know
Isabel & The Uncommons - Hearts And Arrows

Rip Right n' Ready
Dani Nash - s/t

Weight Of The Gun
Corb Lund - Things That Can't Be Undone


Alberta Bound
Gordon Lightfoot - Don Quixote

Unknown Legend
Shovels and Rope w/ Shakey Graves - Busted Jukebox Vol. 1

Rattlesnakin' Daddy
Dave and Phil Alvin - Lost Time

When My Baby Double Talks To Me
Merle Travis - Travis!
Talk Backwards
Steve Goodman - Greatest Hits
Man Of A Thousand Songs
Ron Hynes - Cryer's Paradise

Oh Karen!
Slo' Tom & The Handsome Devils - I'm Sick

Slo' Tom and the Handsome Devils play House of Targ Saturday Nov 21st, with special guests Metronome Jones

http://www.houseoftarg.com/concert-listings-events/2015/11/21/slo-tom-the-handsome-devils-metronome-jones
When The Trains Go By
Ol' Savannah - s/t

Ol' Savannah plays Cafe Dekcuf Saturday Nov 21st with Grre En Famille, Dan Gordon Rae and Hairy Holler

https://www.facebook.com/events/937080449686234/
Lifeboat (Song for Carolyn Mark)
NQ Arbuckle - The Future Happens Anyway

NQ Arbuckle plays Black Sheep Inn Friday Nov 27th
Diggy Liggy Lo
Nitty Gritty Dirt Band - Stars and Stripes Forever
Tour of Duty
Jason Isbell & The 400 Unit - Here We Rest
Heartaches By The Number
Ray Price - Greatest Hits
Don't Let The Stars Get In Your Eyes
The Rizdales - Blue Ain't The Word

Crazy Arms
Jerry Lee Lewis and Dennis Quaid - Great Balls of Fire!
I Won't Be Scared
Kay Marie - I Won't Be Scared
Lonesome, On'ry and Mean
Steve Young - Songlines Revisited
My Carolina Sunshine Girl
Merle Haggard - Same Train, Different Time
Local Memory
Willie Nelson - Shotgun Willie
Five Good Men
Imelda May - Tribal
Lost Highway
Jason and The Scorchers - Lost & Found
Strollin' With Mary Jane
Big Sandy & His Fly-Rite Boys - It's Time!