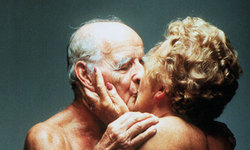 Femme Fatale
Monday February 3rd, 2014 with Lilith
Menopause with Researcher Heather
We have Heather in the studio today to talk about menopausal health and sexuality. The ambiguity of menopause and the body and emotional change that comes from an important life moment that each woman experiences differently. We will also get into the invisibility of "elderly" women in the media, especially as a sexual being. Tweet me @LilithCKCU If you want to participate in Heather's research go to:
http://www.fluidsurveys.com/s/menopause
Dear Mr. President
4 Non Blondes (P!nk Cover at Wembley) - Bigger, Better, Faster, More!
What's Up
4 Non Blondes - Bigger, Better, Faster, More!