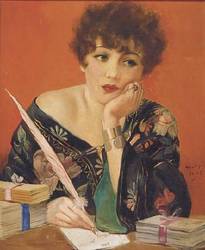 Femme Fatale
Monday December 2nd, 2013 with Lilith
Jenna Jarvis and Female Writers
Award winning poet and speaker at this years Writer's festival, Jenna Jarvis in the studio! What is it like being a young female poet in Canada? Publishing a book of poetry and winning prizes for a "dying art form". Join the conversation on the interactive discussion board or @LilithCKCU.
Youth without Youth
Metric - Synthetica

Crazy
Bettye LaVette - Thankful N' Thoughtful