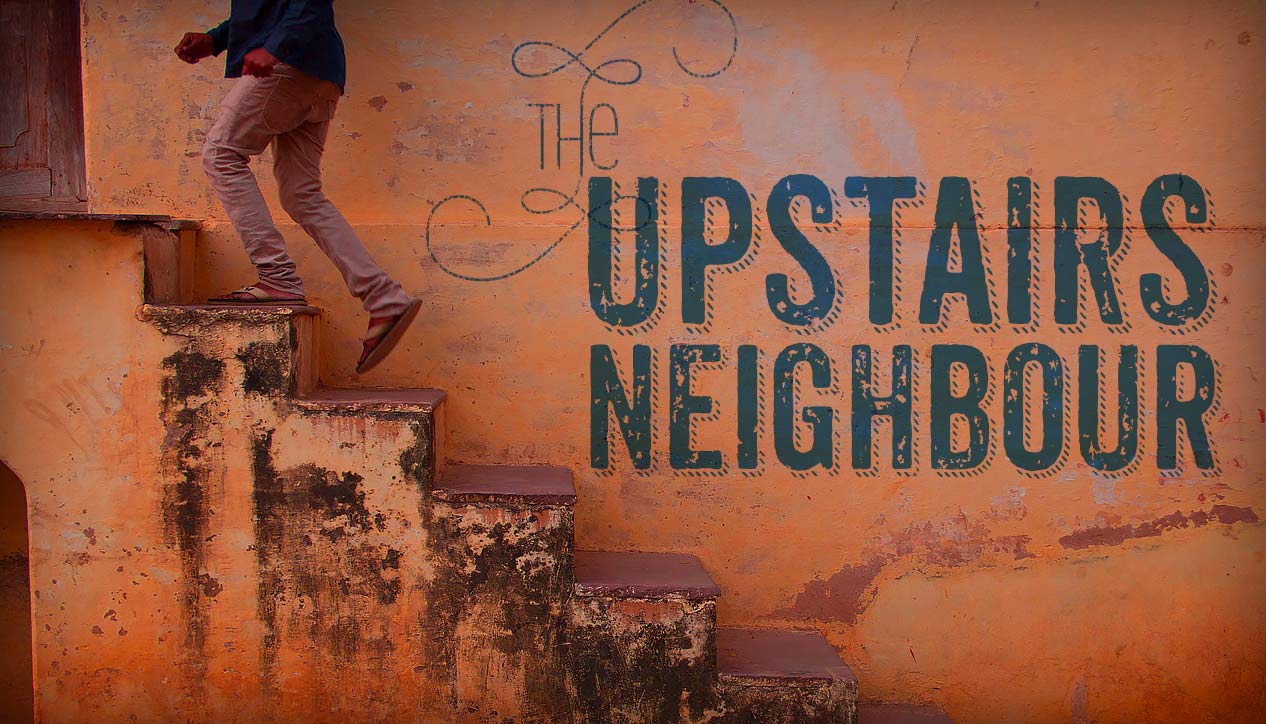 The Upstairs Neighbour
Wednesday December 16th, 2020 with Neal
The Wisconsin Sessions, pt. 31 : Ottawa 90s Bands
Non Compis Mentis
Grave Concern - April Acid - n/a (1990)

Active between the years 1987-1992 they release 3 albums Approach With Caution, April Acid, and the Global Pillage EP. They Also did some stuff under the name Strange Concern, although I believe this stuff is unreleased. Some of the member of Grave Concern are now in a band called the UnCooperatives.
the Crunch; Fish; Save yer Ferns
Neanderthal Sponge - Retrospective 1988-1992 - unreleased

Active between the years 1988-1992, they released one 7" and one cassette called Big, they also appeared on the Plug compilation put out by Sound of One Hand . Jeff Martin is currently in Neck and Jon Keily is currently in Uncooperatives and ThunderUnkle. Olliver Davies (RIP)
Boner Stabone
Big Papa Punk - Demos 1998 - n/a (1998)

Active between 1997-2000, possibly releasing 3 demos . Jason (drums) and Ollie (guitar) were formerly in the group Union of Authority, and Ben (bass & vocals) was formerly in the metal band The Undertaken.
No Brains ; Stupid Politicans
70 Parts - [demos & Rehearsals] - n/a (1993)

70 Parts (1993-1995) began when Matt Ayliffe replaced Darren Grainger in Iranian Nuns. They released one demo, they also added Conan Weeks on guitar, the band disolved in 1995. Sean Murray (drums) continued jamming with Conan and his twin brother Ashley, Andy and Matt then rejoined, and became Hoodwink, and released one CD For What It's Worth in 1997. Matt Ayliffe & Ashley Weeks (RIP)
Baycard
Mushroom Explosion - Who Cares - wet records (1992)

Active from 1992-1994, these guys would morph into the Waxies then eventually King Kung. Rob Snasdell Taylor, is currently with the Barrow Gang, and often works with Slo Tom for his projects. Scott's been in too many groups to list but was last in Coastal Pigs with Jeff Kainz of Mystic Zealots/Werbo fame.
Jock Rock
Iranian Nuns - demo - n/a (1991)

Iranian Nuns were active around 1991-1992, they would later become 70 Parts after Darren Grainger left to form Claymouth with Olliver Marsh and Teddy Wilson. Darren also played in the local group The Cobras and was an artist whose famous painting hangs/hung at the Social nightclub on Sussex. Darren Grainger (RIP)
Mind Is On
303lb Cyst - demo - demo (1991)

303lb Cyst began after bassist Damian Bromby, was replaced in Iranian Nuns after braking his hand playing mailbox baseball. The group also consisted of Ian Inglis on guitar and Teddy Wilson on drums, Oliver Marsh would replace Ian, and Chris Crabtree would step in on vocals and they would change their name to Heavendog.
Liquid Sonic Distortion
Ewan Todd's Ratboy - VA/ Cold Milk Headache - wet records (1994)

Ewan Todd's Ratboy (1990-1995?) was the brainchild of Mike Caffrey.
Wreck Shit
Lumpin Proletariat - Wreck Shit EP - Shitheel (1992)

Active around 1992-1993 released the Wreck Shit EP, vocalist Garth Mullins currently is in Vancouver and has a podcast called Crackdown.
Roaches are Ubermensch
Speedy Huffler Kings - He Doesn't have A Nose / Opinions Differ - Hard Core Noisies (1996)

Speedy Huffler Kings were around somewhere between 1995 to 1997, consisted of future and former members of Union of Uranus, the Chronics, and Jehovahs Wetness. They Put out one 7" and where also on the compilation Capital City Cookout. Marc Nolan, was last in the Suppositories. Uri Guthrie (RIP)
Backseat Baby
Dead City Rebels - Public Enemy no. 1 - High Society Inc. (1998)

Active between 1996-2001 (with a couple of reunions). They released Public Enemy No. 1 (1998) a comp of rare unreleased material called Trashed (2002), and self releasing an album that was slated to be released by Mans Ruin entitled Electromagnetic Feel (2003), some 7" splits and on the compilation Capital City Cookout. Their first show at the Dominion was apparently legendary and involved an altercation with a rugby team. After DCR some members could be found in the band the Fortunate Sons. Today Rene (bass) lives in New Brunswick and plays in a band called Fear Agent, Neil can be found vocalizing in Boom Creek, JP (drums) is in Loviatar, Nathaniel (guitar) is in TBWNIAS, and Chris Anderson (guitar/sax) was previously in the group the Chronics and in more recent times Dead Wrestler.
KcarBigwheel
Poopookakand the Bum Bums - VA/ Cold Milk Headache - wet records (1994)

Poopookakand the Bumbums (1992-1994). Contained members Geoff Lindley (future Cruds); Ryan Kerr (future Phantom Shifters); Trevor Borrens (Decepticons); Dirty Donny Gillies (Motel 9/Middle Finger); and Greg Cockburn (Decepticons/Phantom Shifters). They were voted "the worst band name in the world" by the Ottawa Sun. Their first show at the Glue Pot gave them a reputation as being a trouble band, but eventually were asked to play with Random Killing and DRI at the Thunderdome, and played piles of shows after. They released a cassette Bloodsnot (1993) and are featured on the comp Cold Milk Headache
Grade Four Core
Motel 9 - Get Your Own Jos Louis - n/a (1995)

Motel 9 were around for about 2 years (1993-1995). They appeared on the 4th episode of the original Tom Green Show, played gigs and festivals, shot a video and managed to record 2 EPs and a full length album "Get Your Own Jos Louis" on CD. Dirty Donny, was previously in PPKKBB. Derek Bernard (RIP).
Chilli Fries
Hot Piss - Defenders of the Stain - n/a (1998)

Hot Piss (1998-1999?) released the amazing album Defenders of the Stain in 1998. Features Blake Jakobs on guitar (ex-Anal Chinook/pre-WW4). other members were from Peterborough, so maybe I cheated a bit
Never Been to Ottawa (The Last Serial Killer)
Werbo - VA/ Never Been to Ottawa - Outside (1999)

Jeff Kainz and Tom Werbowetski were formerly in Mystic Zealots, this song originally showed up on their album Lakehead Tragedies: Gold Medal Smile in 1999