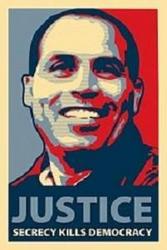 OPIRG Roots Radio
Tuesday November 10th, 2015 with DJ Haller, DJ Ashraf
Harkat, Hussain, and (Mental) Health
This is one of Root Radio's more musical episodes (WITH MORE NICK CAVE!!!) but we'll be covering some interesting things from around the city as well. We'll be debriefing you on Mohamed Harkat's deportation, which is inching ever closer to a reality. We'll also be talking to you about Carleton's upcoming review of their mental health framework, and SAMH's student-led committee that is meant to inform the process. We'll also be doing a profile on the local group, Who is Hussain?
Pulling Teeth
The Cardboard Crowns - -

Nature Boy
Nick Cave and the Bad Seeds - -
-
Air - Moon Safari
Dig Me Out
Sleater-Kinney - -

Bury the Bodies
The Creeps - -

Everywhere I Go
Andy Snap & The Loose Cannons - -

Twilight Zone
Golden Earring - -
Brixton Guns
The Clash - -
Save the Hammer for the Man
Tom Morello & Ben Harper - -