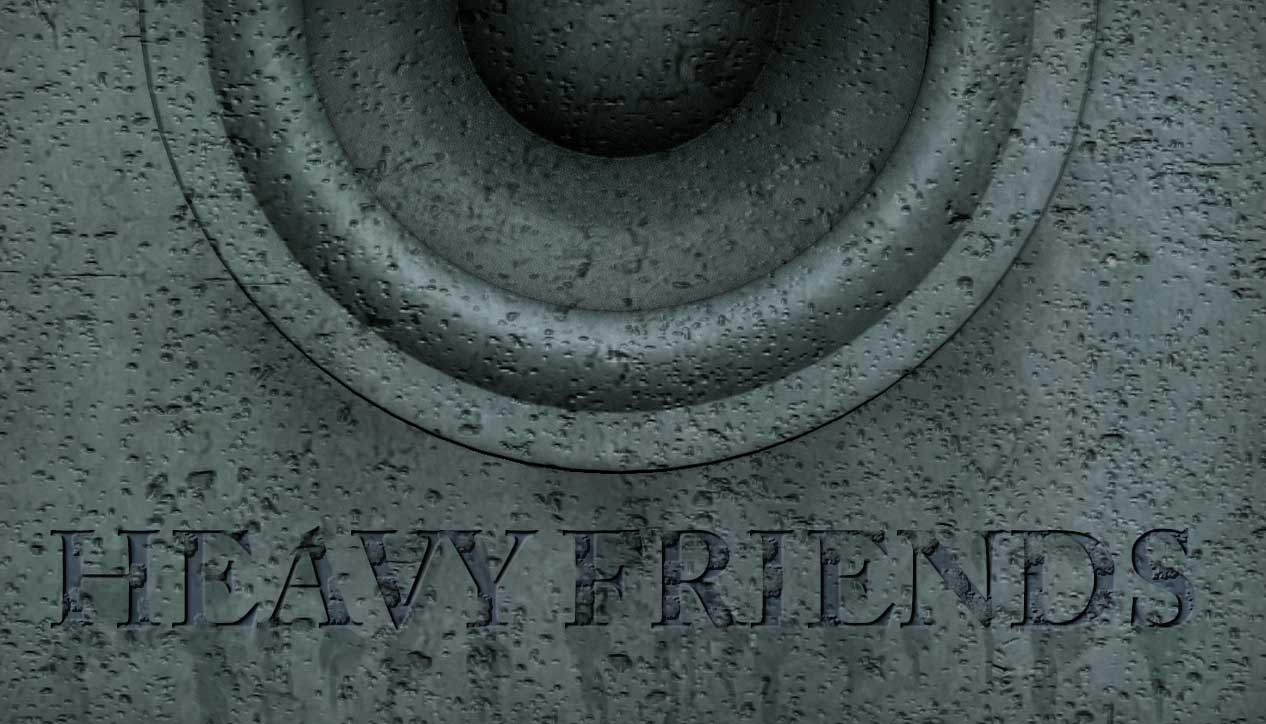 Heavy Friends
Saturday June 9th, 2012 with Mary Mackinnon with Heavy Friend Bijon Roy
Inaugural Show - Take this Dog!
Welcome to debut of show hosted by Mary, with supporting cast of rotating/sporadic/unanticipated guests, to share music, topical discussions, and games. Tonight's show featuring Ray Bradbury, Lorca, all things Transit and Venus, Six Degrees of Canterbury Game, the Les Paul Gibson Guitar...and troubling canine film.
Gutty Guitar
Lord Sutch - Lord Sutch And Heavy Friends - Atlantic (01970)
Heavy Heavy Heavy
Geraldo Pino & The Heartbeats - Afro-Rock - Kona (02010)
Mic break - read books in remembrance of Bradbury, died this week age 91; write poems, plays & songs to commemorate Republican martyr Lorca, born this week 1898.
Fahrenheit 451
Utopia - Swing To The Right - Bearsville (01982)
Anda Jaleo
Josephine Foster & The Victor Herrero Band - Anda Jaleo - Fire (02010)
Take This Waltz
Leonard Cohen - I'm Your Man - Columbia (01987)

Sangre Colorada
Josephine Foster & The Victor Herrero Band - Perlas - Fire (02012)

Venus
Shocking Blue - The Shocking Blue - Colossus (01969)
Setlist rundown - concerns over TVO canine cuisine depiction; Cohen's reliance on cheap violins on I'm Your Primate. Intro to Transit of Venus segment * June 6 astronomical events.
Venus de Mildew
Hank Mobley - A Caddy for Daddy - Blue Note (01966)
Venus
John Coltrane - Interstellar Space - Impulse! (01974)
Venus, Goddess of Love
The Ventures - Ventures in Space - Dolton (unknown)
Big Eyed Beans from Venus
Captain Beefheart - Captain Beefheart and the Magic Band - Warner Brothers (01972)
Venus
Television - Marquee Moon - Elektra (01977)
Venusian Summer Suite
Lenny White - Venusian Summer - Nemperor (01975)
Ikebukuro: Tout Le Monde Descend!
Richard Pinhas / Merzbow - Keio Line Plus - Dirter (02008)
Mic break; birthday greetings to Richard Sinclair of Canterbury, and Tony Levin of Boston, both bassists born June 6, 1948. Audience asked - how would you connect Richard to Tony in as few moves as possible? 'Six Degrees of Canterbury'...
Golf Girl
Caravan - In The Land Of Gray And Pink - Deram (01971)
Share It
Hatfield & The North - The Rotters' Club - Virgin (01975)
We Did It Again
Soft Machine - Volume 1 - Command/Probe (01968)
All I Want Is Out Of Here
Daevid Allen - Bananamoon - Caroline (01970)
Flute Salad > Oily Way
Gong - Angel's Egg - Virgin (01973)
Bijon wins Six Degrees with lynchpin Bill Bruford, for one gig with Sinclair and the South and many more with second iteration of Crimson. Mary distant second with same lynchpin joining Gong for 1974 tour, and feeble rebound shot for recall of 2006 Bethlehem PA evening of Tony Levin Band and Hatfield. Thanks for playing!
Crimson's Fripp bridges to mini-feature of Les Paul Gibson players, and that's all she wrote.
Sartori in Tangier
King Crimson - Beat - EG (01982)
Hot 'Lanta
Allman Brothers Band - At Fillmore East - Capricorn (01971)
Beck's Bolero
Jeff Beck - Beckola - Columbia
Wanton Song
Led Zeppelin - Houses of the Holy - Swan Song 01979