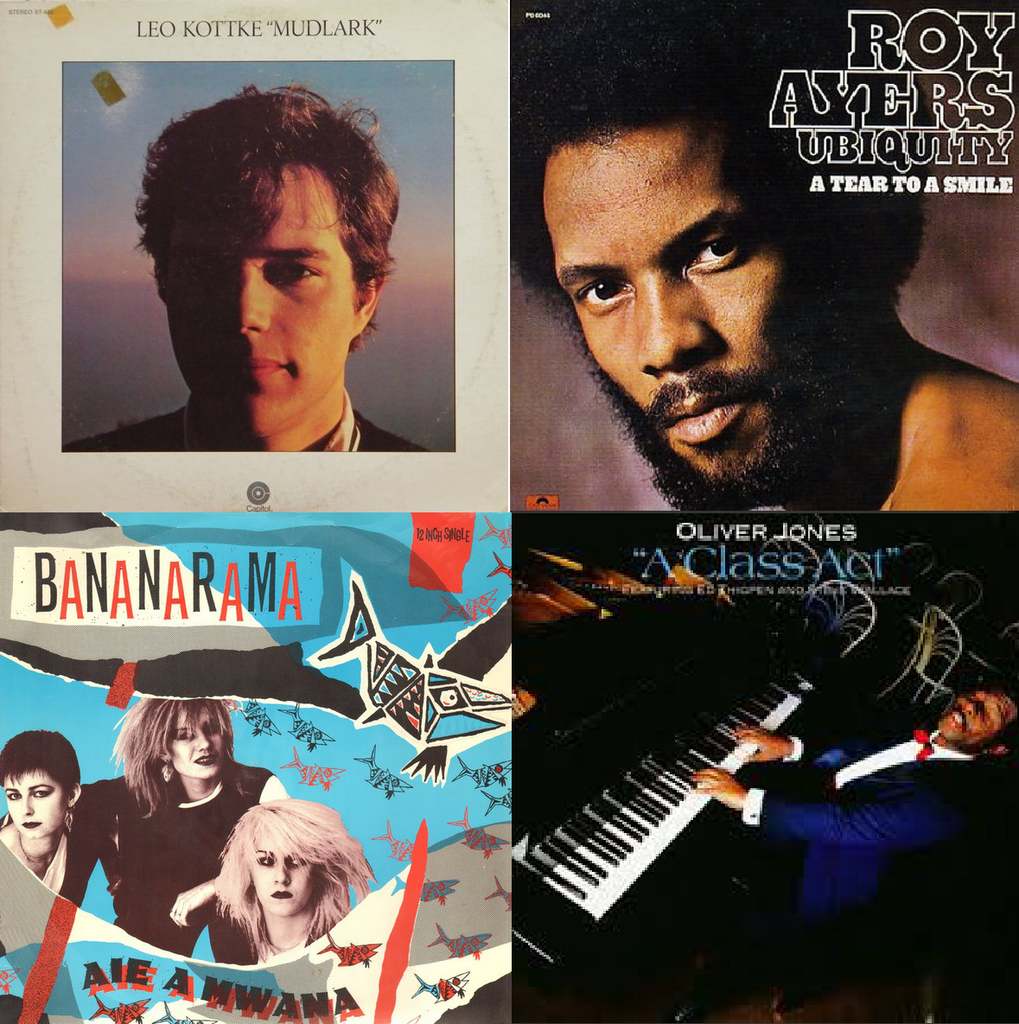 Heavy Friends
Saturday September 11th, 2021 with Heavy Ben
Birthdays, Classics, Unclassics
Let's send birthday wishes this weekend (Sep 10 & 11) to: Don Powell (b. 1946), rock drummer in Slade Johnny Keating (1927-2015), soundtrack composer of action/spy films Leo Kottke (b. 1945), folk and blues guitarist Roy Ayers (b. 1940), jazz/funk vibraphonist Annette Peacock (b. 1941 date unknown), jazz/electronic composer and singer Mickey Hart (b. 1943), drummer in the Grateful Dead Siobhan Fahey (b. 1958), singer in Bananarama Oliver Jones (b. 1934), jazz pianist from Montreal The rest of the program comprises personal faves that I'd like to share with CKCU listeners!
Hour one
Raven
Slade - Play It Loud - Polydor - 1970
Connection
Can - Unlimited Edition - Harvest - 1976 [rec. 1969]
Getaway
Johnny Keating And The Z-Men - 7" - Piccadilly - 1963
Cripple Creek
Leo Kottke - Mudlark - Capitol - 1971
Yèkèrmo Sèw (Yekermo Sew) (A Man of Experience and Wisdom)
Mulatu Astatqé (Astatke) - Ethio Jazz የካተት - Amha/L'Arôme Productions - 1974/2002
Work It Out "Melody Undecided"
Sarah Webster Fabio - Boss Soul - 12 Poems Set To Drum Talk, Rhythms & Images / Soul Of A Nation 2 - Folkways/Soul Jazz - 1972/2018
Award Tour
A Tribe Called Quest - Midnight Marauders - Jive - 1993
A Tear To A Smile
Roy Ayers Ubiquity - A Tear To A Smile - Polydor - 1975
Slow Motion
Paul Kass (Johnny Hawksworth) - Rhythmic Patterns - Parry Music Library - 1980

Freaky (To You)
Sweet Stuff - 7" / California Soul - Soultown/Luv N' Haight - 1976/2003
Sure Shot
Xanadu - 12" / Big Apple Rappin' - Joe Gibbs/Soul Jazz - 1980/2006
Jayou
Jurassic 5 - Jurassic 5 EP - Rumble - 1997
Aynotché Tèrabu (Aynotche Terabu)
Mahmoud Ahmed & the Equators Band - (Ethiopiques) Éthiopiques 1: Golden Years of Modern Music - Ahma/Buda - 1975/1997
Survival
Annette Peacock - The Perfect Release - Aura - 1979
Hour two
One Of These Days
Pink Floyd - Meddle - Harvest - 1971
Rare Air
Mildlife - Automatic - Heavenly Recordings - 2020
Dimension M2
Stereolab - Electrically Possessed [Switched On Vol. 4] - Duophonic - 2021 [rec. 2005]
Heavy
Jaylib - Champion Sound - Stones Throw - 2003
Dandelion
Boards Of Canada - Geogaddi - Warp - 2002
Lawmaker
DARKSIDE - Spiral - Matador - 2021

Lixiviation (Ronald Mallory Art Film Collaboration)
Suzanne Ciani - Lixiviation (Ciani/Musica Inc. 1969-1985) - Finders Keepers - 2012 [rec. ~1969]
The Void - 1
Robin Artus (Roger Limb) & Paul Kass (Johnny Hawksworth) - New Technology Volume 2 - Parry Music Library - 1981

Big Bad Wolf
Mickey Hart ft. Tarriona "Tank" Ball - Ramu - Verve Forecast - 2017
Time To Get Away
LCD Soundsystem - Sound Of Silver - DFA - 2007
Aie A Mwana dub mix (Dubwana)
Bananarama - 12" - London - 1981
Under Heavy Manners
Robert Fripp ft. David Byrne - God Save The Queen / Under Heavy Manners - EG - 1980
Mark My Time
Oliver Jones ft. Ed Thigpen And Steve Wallace - A Class Act - Enja - 1992

Heavenly Bodies
Robin Artus (Roger Limb) & Paul Kass (Johnny Hawksworth) - New Technology Volume 2 - Parry Music Library - 1981

An Upsetting Dub
Lee Perry - A Serious Dub - Delta - 1997