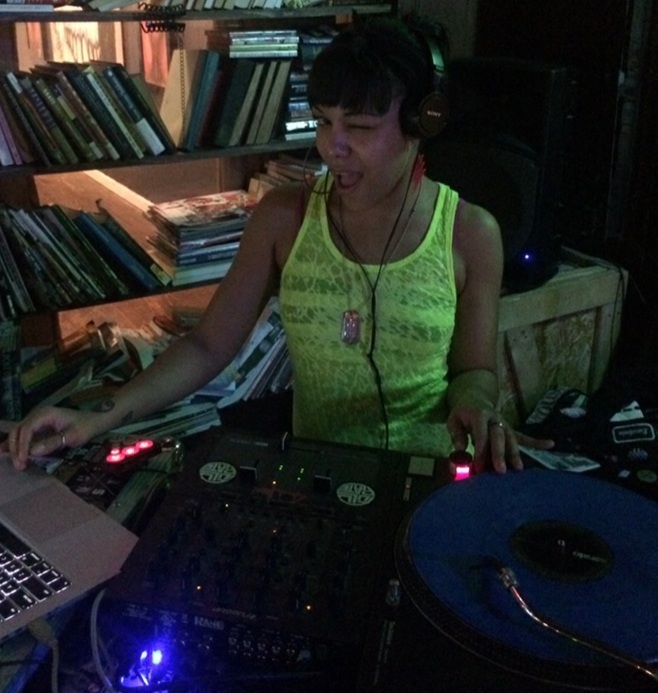 Heavy Friends
Saturday February 13th, 2021 with Jas Nasty w. guest DJ Pizza Galore
a mix by Party Rockin' DJ PIZZA GALORE on her birthday!
Here we go on a wild ride - DJ Pizza Galore's Party Rockin' birthday mix!!
The Age Of Aquarius
The 5th Dimension -
Satisfaction (clip)
The Rolling Stones -
Eve & the Apple
The Shocking Blue -
I just dropped in (to see what condition my condition was in)
Sharon Jones -
Come and get your love
Redbone -
Best cover of the Cream classic!! This is the song I recall Kitty putting on when she was DJing at Raindogs in Jacksonville, Florida when we first met Feb. 9th, 2019! <3
Sunshine of your love
Spanky Wilson -
Fever
Veda Brown -
Fever
The McCoys -
It's Raining Today
The Angry Samoans -
Only Happy when it rains
Garbage -
Killin' in the name of
Rage against the Machine -
F*CK THE POLICE!
NWA -
Check ya self
Ice Cube -
The Message
Grand Master Flash & the Furious Five -
Sound of da Police
KRS- ONE -
R.I.P Paten Locke, who was an incredible DJ, producer, and Kitty's fiance.
https://fullplate.bandcamp.com/track/sound-the-alarm
Sound the Alarm
Dillon & Paten Locke -
Fire
The Ohio Players -
Disco Inferno
The Trammps -
Burn
Rob Zombie x The Trammps -
It's DJ Pizza Galore's party and she's gonna rock hard if she wants to!! Too Heavy for Heavy Friends ??
When Worlds Collide
Powerman 5000 -
Whatever
Liam Lynch -
Gas chamber
L7 -
Drums
Nova Twins -
Holiday in Cambodia
The Dead Kennedys -
Dead End Justice
The Runaways -
Bad for my body
Deap Vally -
Who the F*ck?!
PJ Harvey -
Tear you apart
She wants Revenge -
I wanna be your dog
Joan Jett & The Blackhearts -
Bad word for a good thing
The Friggs -
Time to Go
The Nude Party -
Kitty's party mix is over, but we are still running beats by Kitty's fiance Paten Locke. He sadly died Aug.2, 2019, but his legacy lives on with all the incredible music and mind blowing mixtapes he made. https://folioweekly.com/stories/this-kid-is-wild,21697
https://www.discogs.com/artist/878056-Paten-Locke
https://patenlocke.bandcamp.com/
Vinegar Bubbles
Paten Locke - FP004 - Clean Plate Club Vol. 1 - Full Plate 2016
Part 3
Paten Locke - Asha's Groove Vol. 1 - Full Plate 2017
Shady Lady
Paten Locke - KNOCK 'EM OUT THE BOX - 2011
Space Juice
Paten Locke - FP004 - Clean Plate Club Vol. 1 - Full Plate 2016
Street Sweeper
Paten Locke - KNOCK 'EM OUT THE BOX - 2011
Lonely Life
Paten Locke - KNOCK 'EM OUT THE BOX - 2011
The Excalibur
Paten Locke - KNOCK 'EM OUT THE BOX - 2011
Kitty recorded this sweet cover of PJ Harvey's 'The Desperate Kingdom of Love'
Burning
Kitty & Edan -