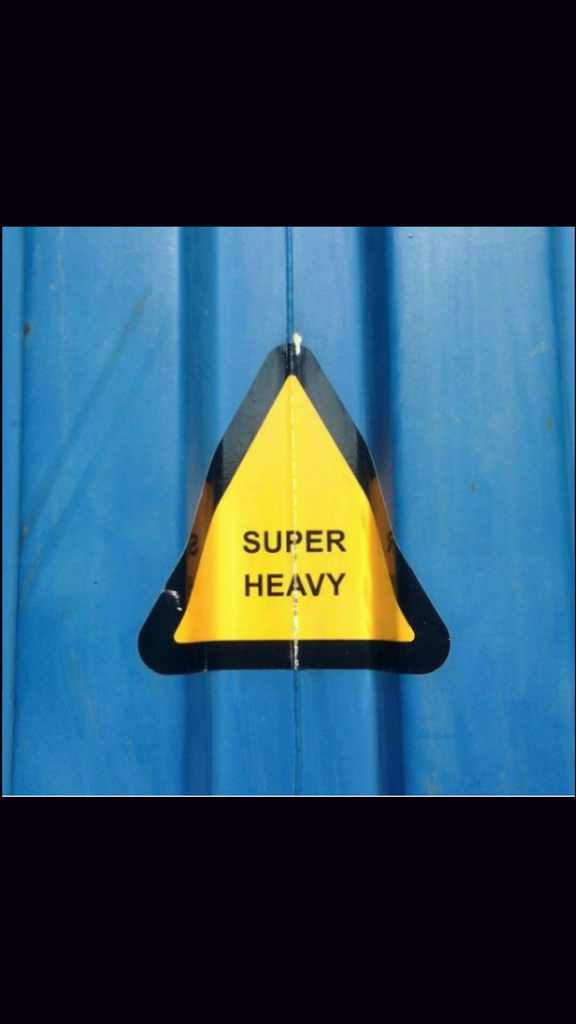 Heavy Friends
Saturday February 23rd, 2019 with Jas Nasty
Hitch a ride on my musical highway to New Orleans
Music gathered on my recent tour across the southern U.S.A with GINNY band - new 45's from Athens, Georgia and New Orleans, music from Louisiana, some blues, some Jackie Shane and music by new friends.
All The Way Down
Etta James - 45 - Chess 1973
Sadly Jackie Shane just died on Feb. 22nd. Check out more on Jackie Shane here - https://jackieshane.bandcamp.com/album/jackie-shane-any-other-way
Comin' Down
Jackie Shane - . - Numero Group
I've Really Got the Blues
Jackie Shane - . - Numero Group
Lover Come Back To Me
Mildred Bailey - 45 - Royale 1951
Love Letters
Ketty Lester - 45 - Era 1962
My Block
The Four Pennies - 45 - Rust Records 1963
The Four Pennies was the first name of the group The Chiffons - just picked it up at Man Ray Records in New Orleans because it looked neat- had no idea until I looked it up!
Jim Dandy
LaVern Baker - 45 - Atlantic 1956
Njia (Nija Walk)
The Fatback Band - 45 - Perception 1973
Queen Bee
Jesus Alvarez - 45 - Vibration 1975
Same backing track as Shame, Shame, Shame by Shirley and Company that i often play... it was a worldwide disco/soul hit in 1974/75, written and produced by Sylvia Robinson, the lead singer was Shirley Goodman (formerly of Shirley & Lee)
Forgotten Luv
DJ Osmose - Aural Red 7" - Smokecloud Records 2015
cool DJ refix of Sylvester i found at Wuxtry Records in Athens, Georgia
Urgent
Shirley Brown - 45 - Mercury 1983
Lightfoot
Chautauqua - EP1 - self released 2019


and now a few tracks from the GINNY band cassette release - ft. me on the MOOG Theremini - you can find the whole thing here - https://ginny-band.bandcamp.com/album/ginny-band - or ask me if you want a physical copy of the tape :)
Interlude 3
GINNY band - GINNY band - self released 2018


Do and Say
GINNY band - GINNY band - self released 2018


Once Knew A Man
GINNY band - GINNY band - self released 2018


Heavy Weather
Catriona Sturton - Bumble Bee - self released 2015

Mongoose Moan
Catriona Sturton - Bumble Bee - self released 2015

If you want more info about the incredible Catriona Sturton check her website - http://catrionasturton.com/ , or google her, lots of great live stuff on youtube as well.
Walk Alone
Crystal Shrine - single - unreleased
Bad Luck Woman
Skye Paige - Whole Lotta Woman - self released 2010
Black Cat Bone
Skye Paige - live recording - 2018
The amazing slide guitar player Skye Paige just blew us away at the Star Bar in Atlanta - we got to stay at her cool house in the Georgia countryside. This is a live recording of her playing Lowebow and singing at the 10th Easter Pig Roast, Northside Tavern, Atlanta - Sun Apr/1/2018 . She has played with RL Burnside and Junior Kimbrough's sons, at the Kimbrough Cotton Patch Blues Festival etc.

Sara Martin sings Atlanta Blues...
Atlanta Blues
Sara Martin - . - .
Down The Big Road Blues
Mattie Delaney - . - .
Willie Mae's Blues
Big Mama Thornton - . - .
Old Man's Darling
Nathan & The Zydeco Cha Chas - . - .
Sugar Bee
Cleveland Crochet & The Hillbilly Ramblers - . - .
What You Want
Lee Dorsey With The Meters - New Orleans Funk Vol.3 (Two-Way-Pocky-Way, Gumbo Ya-Ya & The Mardi Gras Mambo) - Soul Jazz 2013