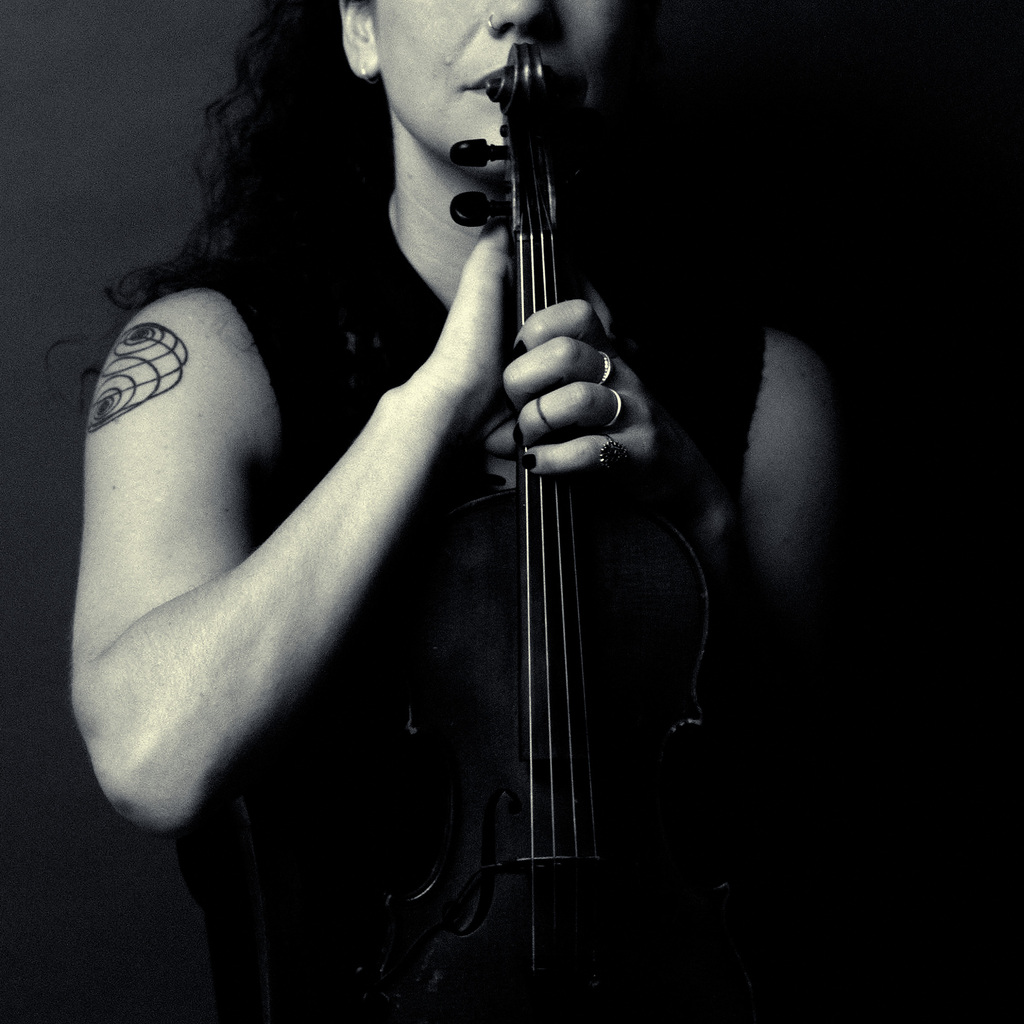 Heavy Friends
Saturday December 8th, 2018 with Heavy Ben
Jessica Moss profile and interview
Photo courtesy Constellation records
http://cstrecords.com/jessica-moss/
Further listening
https://jessicamoss.bandcamp.com/
Get tix for Monday's show at General Assembly!
https://thepointofsale.com/tickets/12-10-jessicamoss
Check out this playlist that Jessica put together for Constellation records:
https://open.spotify.com/playlist/6VUewroTfOovHuGqoz9sMj?si=NIflsJEiSdaJqjshIqf2Aw
Montreal violinist Jessica Moss has performed and recorded with a wide spectrum of ensembles over the last two decades. Best known as a permanent member of Thee Silver Mt. Zion Memorial Orchestra, she was also a founding member of avant-klezmer group Black Ox Orkestar, recorded and toured with the Vic Chesnutt band for the two albums released on Constellation, and worked extensively with Carla Bozulich's Evangelista. She has also performed and recorded as a guest with many of Montreal's best known artists, most recently with Big|Brave on their acclaimed 2016 record for Southern Lord. She was featured in Jem Cohen's Empires of Tin project, and joined members of Godspeed, Fugazi, White Magic and Dirty Three to perform the live score to Cohen's film We Have An Anchor in various locations at Europe and the USA.
Plastic Island
Jessica Moss - Under Plastic Island - 2015 - (self released)

A conversation with Jessica (Pt. I)
Entire Populations (Pt II)
Jessica Moss - Pools Of Light - 2017 - Constellation

Sow Some Lonesome Corner So Many Flowers Bloom
The Silver Mt. Zion Memorial Orchestra & Tra-la-la Band with Choir - This Is Our Punk-Rock, Thee Rusted Satellites Gather+Sing, - 2003 - Constellation

A conversation with Jessica (Pt. II)
Moscowitz Terkisher
Black Ox Orkestar - Ver Tanzt? - 2004 - Constellation

Fractals (Truth 4)
Jessica Moss - Entanglement - 2018 - Constellation


Canção Simples
Tiago Bettencourt & Mantha - Canção Simples 7" - 2007 - Universal Music Portugal
Dri
Reminder - Continuum - 2006 - Eastern Developments
A conversation with Jessica (Pt. III)
2amoutu 17tirakan
Suuns + Jerusalem In My Heart - s/t - 2015 - Secretly Canadian

For Strings
Sarah Davachi - All My Circles Run - 2017 - Students Of Decay

Tunnel To The Stars
Evangelista - In Animal Tongue - 2011 - Constellation

Coward
Vic Chesnutt - At The Cut - 2009 - Constellation
A conversation with Jessica (Pt. IV)
Particles [excerpt]
Jessica Moss - Entanglement - 2018 - Constellation