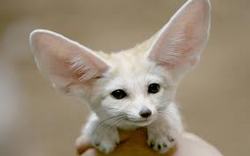 Heavy Friends
Saturday March 21st, 2015 with Lady Mary
Big Ears for Big Musics
Marking big birthdays of Richard H Kirk, Hideki Ishima, and Gary Oldman; the 50th anniversary of the third Selma march; and looking forward to Big Ears with selected artists.
Heavy Heavy Heavy
Geraldo Pino and the Heartbeats - Afro Rock - Kona 02009
Marking the 50th anniversary of the third Selma-to-Montgomery march. Local and state police, and white vigilantes, stymied the first two marches by beating and murdering marchers and activists. The President ordered US Army, federal police, and FBI agents to protect the peaceful third march by to Montgomery by people seeking voters rights legislative changes. Dr Martin Luther King Jr led 3000 people out of Selma on this date; they arrived, massed at 25,000 strong, at the legislature in Montgomery on March 25th.
March! For Martin Luther King
John Fahey - The Yellow Princess - Vanguard 02006
Martin Luther King Jr.: Montgomery, the Prophecy
Wadada Leo Smith - The Freedom Summers - Cuneiform 02012
Celebrating, as well, birthdays of Hideki Ishima (1944) of Flower Travellin Band; Richard H Kirk (1956) of Cabaret Voltaire; and Gary Oldman (1958), not of Australia.
Intro > Unaware
Flower Travellin Band - Made in Japan - Phoenix 02011

Synasthaesia
Richard H Kirk - Disposable Half Truths - Industrial 01980
Breathe
Cabaret Voltaire - 2x45 - Rough Trade 01982
I Wanna Be Your Dog
Gary Oldman - Sid and Nancy Original Soundtrack - Fieroso 01986
Looking ahead to the Big Ears festival in Knoxville, TN, featuring the following artists. http://bigearsfestival.com/ Check out our twitter feed @HeavyFriendCKCU next week for up-to-the-minute accounts and reports from the festival; tune in to this station April 11th for our recap.
Savik
Tanya Tagaq - Anuraaqtuq - Victo 02010

Hunger
Tanya Tagaq - Auk/Blood - Ipecac 02008

Ancestors (feat Tanya Tagaq)
Bjork - Medulla - WB 02004

Cusp of Magic
Kronos Quartet and Wu Man - Kronos Quartet Plays Terry Riley Cusp of Magic - Nonesuch 02008
Sola Gratia Part 1
Josef van Wissem and SQURL - Only Lovers Left Alive Soundtrack - ATP 02014
The Joy that Never Ends
Josef van Wissem - The Joy that Never Ends - Important 02011
Diane
Amen Dunes - Err on the Good Side (V/A) - Threefour Records 02009
Lilac in Hand
Amen Dunes - Love - Sacred Bones 02014
Gypsy Love
Silver Apples - Contact - MCA 01969
Demon Directive
Black Dirt Oak - Wawaynanda Patent - MIE Music 02014
The Lurker
Steve Gunn - Not the Spaces You Know, but Between Them - Three Lobed 02011