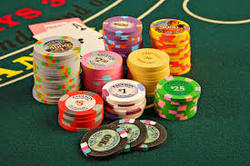 Heavy Friends
Saturday November 8th, 2014 with Elevatorful of Heavies
Pay to Play
Last Heavy Friends Funding Drive Show = Your last chance this year to help keep us doing what we do. 520-3920 Sometime tonight we'll celebrate a few birthdays; if we hit our goal, we can stop pleading with you for $ and play some songs of thanks. In the meantime, you can "Pay to Play" the Opposite Game, where your Heavy Friends bring two divergent platters to the table, and your pledge puts you in charge of what plays. Any amount counts for this game, but you've got to either dial and donate 613-520-3920, or make an online pledge and then come to this page and tell us you did. Game On!
Heavy Heavy Heavy
Geraldo Pino and the Heartbeats - Afro Rock - Kona 02009
Your pay to play choices from Lady Mary include:
Hawkwind Valium 10 vs. Peggy Lee Mack the Knife
Jonathan Richman Dodge Veg-a-Matic vs. Steve Reich Music for 18 Musicians
Yoko Ono Talking to the Universe (Cibo Matto mix) vs Yoko Ono Don't Worry Kyoko

Meanwhile, Lady Mary selects Endless Boogie for Heavy Music Friend Aris Tombul, who made a donation and left the choice to your Heavy Host. If you really wanted Fraggle Rock in Spanish, you know what to do: 613-520-3920 and donation of any amount gets your play...
Smokin Figs in the Backyard
Endless Boogie - Focus Level - No Quarter 02008
Heavy Friend Lady Diane offers these opposites for your selection:
Mark Cunningham "Duelo Al Sol" vs. T-Rex "Light of Love"
Joy Division "Love Will Tear Us Apart" vs. The Staple Singers "God's Wonderful Love"
Sonny Sharrock "Black Woman" vs. Karl Bartos "Atomium"
The Carter Family "Single Girl, Married Girl" vs. New York Dolls "Personality Crisis"

Heavy Friend Meester Bill proposes these:
Eno Moebius Roedelius "The Shade" vs. Sleaford Mods "A LIttle Ditty"
Vision Fortune "Forgot How to Swim" vs. The Rezillos "Top of the Pops"
Billy Cobham "Anxiety/Taurian Matador" vs. The Nihilist Spasm Band "When in London, Sleep at the York Hotel"


Meanwhile, we'll play from L Mary's options... dial and donate to control the playlist, or click at www.ckcufm.com, and don't forget to come back here and let us know you did, and what your selections are...
Dodge Veg-A-Matic
Jonathan Richman - Rock and Roll With the Modern Lovers - Beserkely 01977
Table of Contents (Parts 1&2)
The Roots - Things Fall Apart - Geffen (01998)
The Fraggle Rock Theme (
Fraggles - single
Valium 10
Hawkwind - Friends and Relations - Flicknife 01982
make a pledge to hear Memetic and Bill sing an alternate version of Hawkwind! www.ckcufm.com. you know you want it!
Talking to the Universe (Cibo Matto Mix)
Yoko Ono - Ima(2) Rising Mixes - Capitol 01996
Don't Worry Kyoko
Yoko Ono - Fly - Apple 01971
Now let's put DJ Memetic's duality selections up on the notice board for your selection and pledging:

DJ Memetic:
The Roots "Table of Contents (Parts 1&2)" Dial and donate! 613-520-3920
Duelo Al Sol
Mark Cunningham - Blood RIver Dusk - Feeding TUbe (01997)
A LIttle Ditty
Sleaford Mods - Divide and Exit - Harbinger Sound (2014)
Personality Crisis
New York Dolls - New York Dolls - Phonogram (01973)
Black Woman
Sonny Sharrock - Black Woman
And now individual thanks to donors and Heavy Friends out there who have pledged to keep HF and CKCU on air for another year! a few songs of gratitude from your Heavy Friends. xo
Streams of Gratitude
Causa Sui - Pewter Sessions One - El Paraiso 02011
Invocation
Sun Araw and the Congos - Icon Give Thanks - FRKWYS 02012
Thank You (Dedicated to Fans)
Christina Aguilera - Back to Basics - ROI