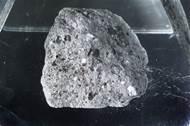 Heavy Friends
Saturday May 10th, 2014 with Lady Mary
Space Truckin on Astronomy Day
Space Rock for Astronomy Day! Featuring interviews with Gerry Boyle, president of Ottawa Chapter of RASC; and with Melanie Hall, Education Co-ordinator and astronomy whiz with the Canadian Museum of Science and Technology; plus SPACE ROCK!
Heavy Heavy Heavy
Geraldo Pino and the Heartbeats - Afro Rock - Kona 02009
Space Truckin' (feat Johnny Winter and Ian Paice)
William Shatner - Seeking Major Tom - Cleopatra 02011

Moon Lament
Cano - Eclipse - A&M 01976

Interview with Gerry Boyle, Chapter President of Ottawa's RASC. Participating in Astronomy Day events at program air time at Helen Hogg Observatory at CMST, 1867 St Laurent Blvd; next events include monthy meeting with accessible talks June 6 at CMST; star parties in Carp Library Parking lot - check their website for these events, which are weather dependent: www.rasc.ca or http://ottawa-rasc.ca/wiki/index.php?title=Ottawa_Centre,_RASC, or find them on facebook.
Lift Your Skinny Fists Like Antennae to Heaven
Godspeed You Black Emperor - Lift Your Skinny Fists Like Antennae to Heaven - Constellation 02000

Saturn of Chagrin
HRSTA - Ghosts Will Come and Steal Our Eyes - Constellation 02007

Recap of prior interview with Melanie hall, Education Co-ordinator at Canadian Museum of Science and Technology, about their events for Astronomy Day; and events for budding astronomers throughout the year including starviewing at Helen Hogg Observatory, tonight; next on May 18 for Museum Day; July 26, and August 12 for Perseid Showers; solar observing including June 21, solstice. Family Astronomy programs throughout the year; check calendar at http://sciencetech.technomuses.ca/english/whatson/astronomy-programs.cfm
Mercury Retrograde
Purling Hiss - Water on Mars - Drag City 02013
Venus Shaver
Shilpa Ray and her Happy Hookers - Teenage Torture - Knitting Factory 02010
Thing from Venus
Mummies - Never Been Caught - Telstar 01992
One Way Ticket to Pluto
Dead Kennedies - Bedtime for Democracy - Alternative Tentacles 01986
Pluto
Bjork - Homogenic - One Little Indian 02008
Oceans of Venus
Dengue Fever - Venus on Earth - M08 02008
To See More LIght
Colin Stetson - New History of Violence No III: To See More LIght - Constellation 02013

setlist plus discussion of things to look for in the skies in May and June.
Mars continuing big, bright and retrograde in Virgo (south west horizon) until June 1st
May 14: full moon
May 22/23: meteor shower from comet 209P at 2:30 p.m.
May 31-June 3: line up of Mercury, Jupiter, Mars, Saturn, with waxing crescent moon

also check out shows tonight with CKCU stars: Dave Faught on lineup at Cafe Dekuf and Dick Altavista on lineup at Atomic Rooster.
And then a turn to more traditional space rock
Kali Yuga Blues
Bardo Pond - Peace on Venus - Fire 02013
untitled - improv
Damo Suzuki and the Band Whose Name is a Symbol - Gonna Take us to Saturn? - Birdman 02013

Hidden Spheres
Sun Ra - Astro Black - ABC 01973
Heads up on some additional shows of note:
Bardo Pond - June 14th at Sala Rossa
Damo Suzuki with TBWNIAS and Heavy Mental - May 15th at House of Targ
Marshall Allen of Sun Ra Arkestra with Ratchet Arkestra - May 15th at FIMAV
Magik Markers - June 6 at Casa del Popolo
June 9 - Daniel Higgs at Casa
June 10 - Die Like a Dog featuring P Brotzmann, William Parker, Hamid Drake, at Casa
June 23 - Colin Stetson with Hamid Drake at Ottawa Jazz Festival
July 8 - Man Forever with So Percussion at Casa
Phone Home Elliot (Uncle Nik and the E.T.'s)
Hawkwind Friends and Relations - Twice Upon a Time - Flickknife 01983
The Isle of Everywhere
Gong - You - Virgin 01974
Alien Abduction
Linus Pauling Quartet - All Things Are Light - Camera Obscura 02007
Astrogasm from the Inner Space
Acid Mothers Temple and the Melting Paraiso - Astrogasm from the Inner Space - Important 02014