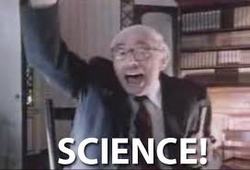 Heavy Friends
Saturday November 2nd, 2013 with All Heavy Friends
Money for Science
Funding drive extravaganza with all your heavy friends! Dial and donate 520-3920, type and donate
www.ckcufm.com
; dial-a-quiz 520-2528, type-a-quiz
www.ckcufm.com
. We need your help to continue research and development....
Heavy Heavy Heavy
Geraldo Pino and the Heartbeats - Afro Rock - Kona 02009
Evil Hoodoo
The Seeds - The Seeds - GNP Crescendo 01966
Mexico
Dick Dale - King of the Surf Guitar - Capitol 01963
Neutron
Weasel Walter - Early Recordings - Savage Land 02007
Big Science
Laurie Anderson - Big Science - Island 01978
Marking birthday of Nobel Prizewinning Richard E Taylor with Higgs-Boson question. dial and answer, dial and donate...520-3920...and now a few words from those pesky neutrons...
Neutron
Donovan - Neutronica - RCA 01980
Quark Strangeness and Charm
Hawkwind - Quark Strangeness and Charm - Sire 01977
Neutron Decay
Charalambides - Our Bed is Green
Atomic
Blondie - Eat to the Beat - Chrysalis 01977
and a couple of questions and songs in honour of Reginald Fessender, originator of two-way voice radio AND the first voice/music radio program in 1906. dial and donate 520-3920 to support voice/music radio programs TODAY!
Around the Dial
Kinks - Give the People What they Want - Arista 01981
Rock and Roll
Velvet Underground - Live MCMXCIII - Sire 01983
Transmission
Joy Division - single - Factory 01979
No One Receiving
Brian Eno - Before and After Science - EG 01977
reminder to call 520-3920 to make your pledge! and call 520-2528 to play our quiz...
and now a question and a few tracks on our homie, J Tuzo Wilson
She Blinded Me With Science
Thomas Dolby - Golden Age of Wireless - EMI 01983
Sounds of Science
Beastie Boys - Paul's Boutique - Capitol 01989
Volcano
Presidents of United States of America - Rarities - WB 01997
Livin on the Fault LIne
Doobie Brothers - Livin on the Fault Line - WB 01977
and a few tracks for a patented Canadian invention that saves lives.
If Sugar Was as Sweet as You
Rockpile - Seconds of Pleasure - Columbia 01980
Sugar Magnolia
Grateful Dead - American Beauty - WB 01970
a reminder to be sweet and dial 520-3920 and make your pledge! and a few tracks to help you remember the GMO wonder of Canola...
Enola Gay
OMD - Urgh! A Music War - A&M 01982
Woody's Round Up
Riders in the Sky - Toy Story 2 - Disney Records 01999
turning from scientific innovators to vocal improv innovator Phil Minton... and as we wrap up, a BIG THANK YOU to all of you who participated in our quiz and helped out on our radio station project by donating!
Binoculars
National Health - Queues and Cures - Charly 01978