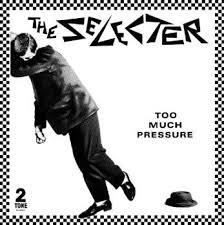 Heavy Friends
Saturday August 17th, 2013 with Lady Mary
Listeners = Selectors
Listener Choice - you be the Selector by registering your choice at 520-2528, or
www.ckcufm.com
on our interactive playlist!
Heavy Heavy Heavy
Geraldo PIno and the Heartbeats - Afro Rock - Kona 02009
Vehicle
Ides of March - Vehicle - WB 01970
Fruit and Icebergs
Blue Cheer - New? Improved? - Phillips 01969
Side A (excerpt)
Phil Esposito - Power Hockey - Sports Stars yr unknown

Scratch > It's a Man's Man's Man's World
James Brown - It's a Man's Man's Man's World / Soul Brother #1 - King 01966
Pine on the Horizon
Stomu Yamashta and East Wing - Freedom is Frightening - Island 01973
set rundown, shout outs to Bijon, Wendy, Michael c/o Devora, and Dave, for their contributions to tonight's playsheet!
Smile
Daevid Allen - Dividedalienplaybax80 - Charly 01980
Mabel Green
Michael Hurley - 7" split - Secret Seven 02013

Sam
Pisces - A Lovely Sight - The Number Group 01969
I Knew You Would Leave
Jandek - Six and Six - Corwood 01981
What the Sun Said
John Fahey - Volume III The Dance of Death and other Plantation Favourites - Tacoma 01967
set rundown, and shoutout to Mark, host of Everything is Weird on distant-cousin station CFUV Saturday mornings...a suggestion to bookend your Saturdays with EIW and HF...
Side A (excerpt)
Burnt Hills - S/T (live) - Holy Room 02010
Thrasher
Sun Araw - split with Ralph White - Monophonus 02013

Ticking Time Bomb > Ska Trek
Tack>>Head - Friendly as a Hand Grenade - TVT 01989
set rundown, and intro to birthday section, featuring Eric Schlosser, David Koresh, Rudolph Hess...
No Matter What Shape Your Stomach is in
T-Bones - Fast Food Nation Soundtrack - Park the Van Records 02006
Amo Bishop Roden
Boards of Canada - In a Beautiful Place Out in the Country - Warp 02000
Warsaw
Joy Division - Singles 1978-1980 - Rhino 02010
and the birthday of Marcus Garvey, journalist, publisher, pan-African and black nationalist activist....
Marcus Garvey
Augustus Pablo - The Original Thriller - President Records 01996
Marcus Garvey Time
Gladiators - Back to Roots - Stunt 01982
Up You Mighty Race
Mutabaruka - Tribute to Marcus Garvey (V/A) - Greensleeves 01990
Marcus Garvey
Burning Spear - Marcus Garvey/Garvey Ghost - Island 01975
Two Sevens Clash
Culture - Livity - Ras Records 01998