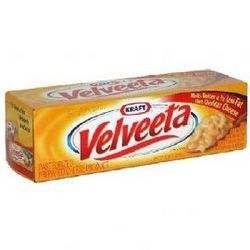 Heavy Friends
Saturday June 1st, 2013 with Stormy Bijon and Lady Thundering Mary
Velveeta Circus Surprise!
Velveeta Circus Surprise! commemorating the cheese, the politics, the choking, and the preachers.
Heavy, Heavy, Heavy
Geraldo Pino and the Heartbeats - Afro Funk - Kona 02009
songs for the preachers - birthdays of Brigham Young and Reverend Ike, both born on June 1st
Jezebel Spirit
Byrne/Eno - My Life in the Bush of Ghosts - Sire 01980
Son of a Preacher Man
Mongo Santamaria - Stone Soul - Columbia 01969
Time of the Preacher
Willie Nelson - Red Headed Stranger - Columbia 01975
Higher Ground
Stevie Wonder - Innervisions - Tamla 01973
we move from cheesy prosperity preachers to commemorate the 'birthday' of the cheese like product, Velveeta, with our favourite tracks about cheeze...
Son of Suzy Creamcheese
Mothers of Invention - Absolutely Free - Verve 01967
More More Bigger Faster With Cheese
Gutbucket - A Modest Proposal - Gutbucket 02009
Seas of Cheese
Primus - Sailing The Seas Of Cheese - Interscope 01991
Cheese and Onions
Rutles - Meet the Rutles - WB 01978
Krafty Cheese
Residents - Buster & Glen - Ralph 01978
Talkin' Loud And Sayin' Nothing
James Brown - In The Jungle Groove - Polydor 01970
Wet Cheese Delirium
Gong - Camembert Electrique - Virgin 01971
and from the wet cheese delirium to delirious choking, commemorating the anniversary of the Heimlich maneuvre
Choking On The Truth
Bif Naked - Essentially Naked - Her Royal Majesty's Records

Choke
Skinny Puppy - Bites - Nettwerk 01986

Choke Upon Betrayal
Skeletonwitch - Forever Abomination - Prosthetic 02011
Craven Choke Puppy
Bob Marley - Songs of Freedom - Tuff Gong 01992
Choke
Jeff Bridges - Be Here Soon - Blue Note 02011
and now that we are breathing again after all that cheeze and effort, a few tracks on circuses, on the anniversary of the birthday of PT Barnum, impresario and promoter of many things, mainly himself.
Cirkus
King Crimson - Lizard - Island 01970
Circus of Heaven
Yes - Tormato - Atlantic 01979
Circus
The Jam - The Gift - Polygram 01982
Cries From The Midnight Circus
Pretty Things - Parachute - Rare Earth 01970
Continental Circus World
Gong - Continental Circus - Philips 01971
Oh! What a Circus
Antonio Banderas and Madonna - Evita Soundtrack - WB 01996
Circus Haddam
Sun City Girls - Valentines from Matahari - Majora 01993
a brief tribute to Stan Rogers, who passed on this date in 1983 on flight 797 - RIP to a great Hamiltonian
Barrett's Privateers
Stan Rogers - Between the Breaks - Live! - Fogerty's Cove 01979

Burning Airlines
Brian Eno - Taking Tiger Mountain by Strategy - Island 01974