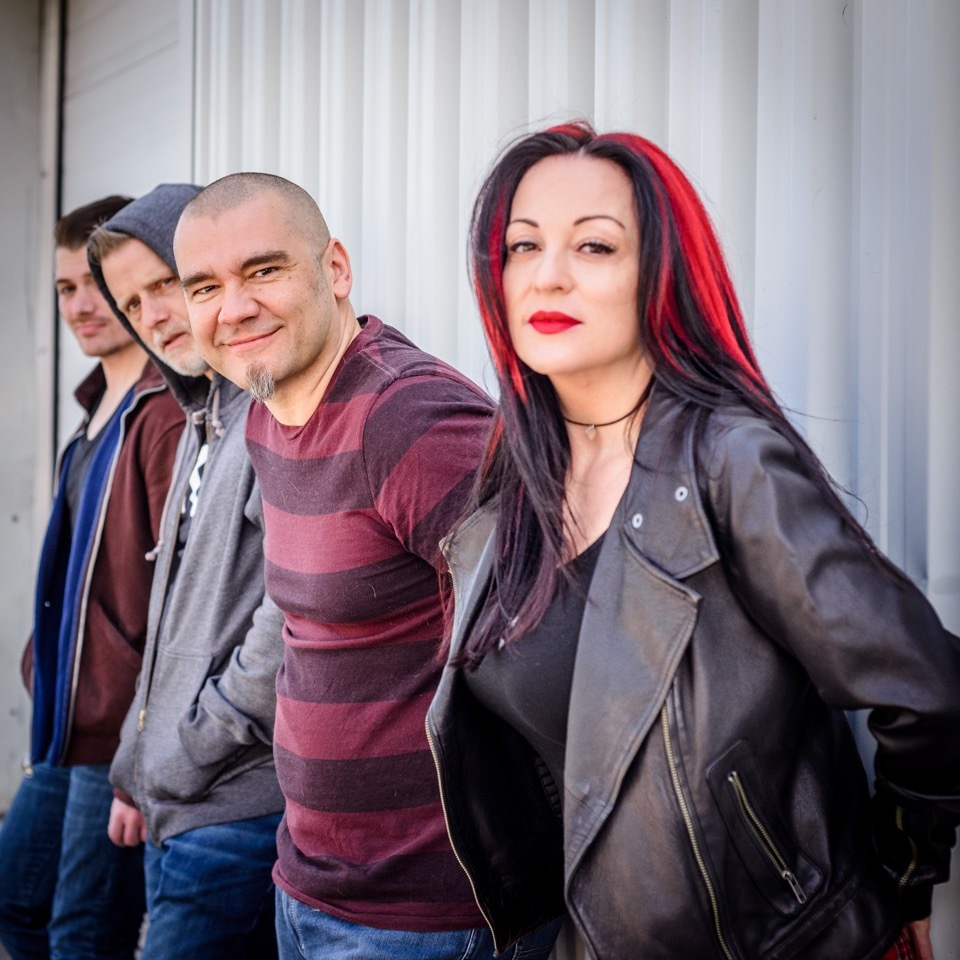 Friends with Benefits
Tuesday July 24th, 2018 with Jeff Larocque Filling In
While host Tonya Price enjoys a well deserved summer break, Jeff turns up the volume with special guests Neverfriend in studio.
Local rockers Neverfriend fronted by powerhouse vocalist Gina Smith who along with lead guitarist Fraser Smith were finalists of Ottawa's Big Money Shot back in 2006 performing under a different band name. Now, as Neverfriend, Gina and Fraser are joined by Dan Rogers on Bass and Arek Wojciechowski on drums, and they've written a bunch of new songs for their next album. They will be in studio shortly after 4:30pm to chat, and they'll be bringing two new songs for our Friends With Benefits family to hear.
Change My Mind
Amos The Transparent - Anniversaries

Good Girl
Church of Trees - Church of Trees feat. Tara Holloway


Lees
King Kimbit - Life Lessons Poetically

Leave The Light On
Beth Hart - 37 Days
The Claw
Barrence Whitfield & The Savages - Under The Savage Sky
Knuckle Duster
Evil Farm Children - The Evilling

Chasing Stars
Arms of the Girl - Paper Copper Steel

Messin'
Good 2 Go - C'Mon

More Thank I Can Take
King King - Standing In The Shadows
Follow Neverfriend on Facebook at: https://www.facebook.com/neverfriend/ and check their website for updates soon: www.neverfriend.com and at Reverbnation: http://reverbnation.com/neverfriend Watch for their next album "Strong LIke a Girl" set to be released later this year.
Tragic Mess
Neverfriend - Strong Like a Girl


Strong Like a Girl
Neverfriend - Strong Like a Girl


The Hunter
Monkey Junk - Time To Roll