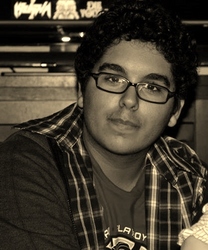 The Home Invasion Show
Thursday August 28th, 2014 with Livin' Large/Masai/Apollo/Doucement
~Killing Them Softly~
For two months now, Khalif Fequet gave up his sleep, time and energy by coming on the show in order to learn and use that knowledge in the fall semester of Radio Broadcasting. Unfortunately this was his final show with the Home Invaders and although they got use to his presence, he's welcome to come back whenever he can. Much love & success in your future ventures Doucement and like Dead Prez say, "Don't Forget Where U Goin but Don't Forget Where U Came From"
Intro/Rhyme Pays
Ice-T - Rhyme Pays
Smoke On
DJ U-Neek Feat. Nx (Nation Unknown) - Ghetto Street (Unreleased)
Bone
Bone Thugs-N-Harmony Feat. Tanieya Weathington - Art Of War/World War III
We B Workin'
Bone Thugs-N-Harmony - Thugs Alwayz
Feels Like Summer
Saukrates - Season One

360° (Extended Mix)
Infinite Feat. Jully Black - 360°

Fall In Love With You
Earth, Wind & Fire - Powerlight
DOUCEMENT'S HOUR PLAYLIST - #9 to #18
Same Shit
Bosslord - The Crux (EP)


Whip C.R.E.A.M.
k-os - Yes!

Intoxicated
BlakDenim - Vanguard(en)


Let Me See
Morcheeba - Big Calm
Two of Us
Aanisah Long - Shut da F Up & Cut da Checc

So Into You
Tamia - Tamia

Dear Mama
2Pac - Me Against The World
Hiii Power
Kendrick Lamar - Section.80
Lover
Tara Don - #Lover (Single)


Forever
Mega Ran & K-Murdock - Forever Famicom
Slippin'
DMX - Flesh of My Flesh, Blood of My Blood
Respiration
Black Star Feat. Common - Black Star
So Far To Go
J Dilla Feat. Common & D'Angelo - The Shining
Lift Me
Omen - Afraid of Heights
Lightbulb Effect
Warm Brew - The Ride
Mayday
Ab-Soul - Longterm 2 (Lifestyles of the Broke & Almost Famous)
Twenty One Years
Choclair - Father Time / Twenty One Years (Single)

Playground Love (Jeepz Remix)
Poetic Elements - Playground Love (Single)


Rollin'
Saukrates Feat. Masta Ace & O.C. - Brick House EP

Easy 2 Slip
Solitair - Easy 2 Slip / Listen! (Single)

Down In LA
People Under The Stairs - Carried Away
Rally'n (Minnesota Mix)
Jully Black Feat. Saukrates - All Stars 2000

Hold On
DJ Jazzy Jeff & Ayah - Back For More