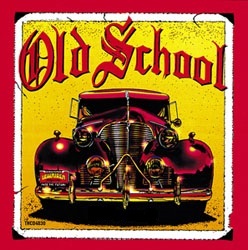 The Home Invasion Show
Thursday June 19th, 2014 with Livin' Large/Masai/Apollo
~Hip-Hop Ya Don't Stop~
The Home Invaders coming at you with talks of hip-hop, life events & WRESTLING!!!
Everyday Thugs
Bone Thugs-N-Harmony - Bone Thug Affiliates
Rock Da House
Gem'n'ah Mewzik - Art-Mageddon
Glory
Point Blank - X History

Here To Make
G.Grand - Freshly Pressed

It's Like That
MC Ren Feat. J.Rocc & Cold 187um - The Villain In Black
Throw Your Hands In The Air
Cypress Hill Feat. Erick Sermon, Redman & MC Eiht - Unreleased & Revamped
Hope
Dan-E-O - Inevitable

Criminal
2Pac - The Here After
Nothing But Love For The Neighborhood
Frost - Smile Now, Die Later
World So Cruel
Flesh N Bone Feat. Rev. Run - T.H.U.G.S.: Trues Humbly United Gatherin' Souls
BS II MF (Puba Mix)
Crown City Rockers Feat. Moe Pope - One
Slow Down Moses
Common Market - Winter's End EP
Pinball
Strange Fruit Project - The Healing
Knuckle Up
Clear Soul Forces - Record Day (Single)
Ready Or Not (Remix)
ATLAS - Ready Or Not (Single)


All Crushed Under The Same Terrible Wheel
Flight Distance - Bad Information

Good Gone
Atherton - No Threat

Burnt Offering
Blue Scholars - Blue Scholars
White Flag
Missing LinX - R.I.P. Charlie

Dream
Kristoff Krane - Picking Flowers Next to Roadkill
YNSP
Vic Mensa Feat. Eliza Doolittle - INNANETAPE
Paper Planes
Smash Brovaz Feat. Big Pops - Think It's A Game?

First & Last
JD Era Feat. Boi 1Da - TH1RT3EN

Top of The World (TTW)
Charley Moon - Dreamer

Anywhere But Here
Cocaine 80s - The Pursuit EP
Wanna Get High
Warm Brew Feat. Hugh Augustine - The Ride
Can't Do Enough
LE$ - Gran Turismo
All Day
Kooley High - Eastern Standard Time
Blue Laces
Nipsey Hussle Feat. 1500 - The Marathon
Gone
Terrace Martin Feat. Robert Glasper - 3Chordfold
Back For More
DJ Jazzy Jeff & Ayah - Back For More

Beautiful Surprise
Tamia - Beautiful Surprise
Krazy
Maestro Fresh-Wes Feat. Carla Marshal & Jason Simmons - Built To Last

Just As Bad As You
Shawne Jackson - Just As Bad As You (Single)

Two of Us
Aanisah Long - Shut da F Up & Cut da Checc