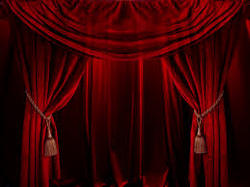 The Home Invasion Show
Thursday March 27th, 2014 with Livin' Large/Masai/Apollo
~Exeunt Omnes~
The final installment of The Home Invasion Show on CKCU This is the end my friend...
Exit The Stage
Poetic Elements - Exit The Stage (Single)

Musical Essence
k-os - Its All Good

Hatin' Nation
Bone Thugs-N-Harmony - The Art Of War
Black On Black Crime
Stanley Clarke - Boyz N The Hood
At The Same Time
Shad - Tsol

Strange Times
BRC - Bone Thug Affiliates
If I Die Tonite
Montell Jordan Feat. Monifah & Flesh-N-Bone - Rush Hour Soundtrack
Return To Sender
Dan-E-O Feat. Dwayne Morgan - Inevitable

Don't Let Me Be Lonely Tonight
Isaac Hayes - For The Sake Of Love
The Great Depression
Common Grackle Feat. Ceschi - The Great Depression

Diamonds In The Rough Draft
E.ON - Echo in the Artisan

Grey Clouds
Moe Pope - Stampeding Elephants
Let Me Love You
Teddy Pendergrass - TP
Last Call
Doomtree - Doomtree
The End
Macklemore & Ryan Lewis - The VS EP
Wasting Time
Kids These Days Feat. Chance The Rapper - Traphouse Rock
Lightspeed
Grieves & Budo - Together/Apart
Black Bentleys
Dom Kennedy - Get Home Safely
Holy Holy
Vic Mensa Feat. Ab-Soul & BJ The Chicago Kid - INNANETAPE
Infinity And Beyond
Capital STEEZ - AmeriKKKan Korruption
Life Is A Gamble
Big K.R.I.T. Feat. BJ The Chicago Kid - King Remembered In Time
Got 'Til It's Gone
Janet Jackson Feat. Q-Tip - The Velvet Rope
Fame
Noah23 - Rock Paper Scissors

Sky Write
Poetic Elements - Promo Cuts

Soul Meditation
Shariq DeVonte - Stolen From Africa: The Soul Redemption

Poe Mans Dreams (His Vice)
Kendrick Lamar Feat. GLC - Section.80
Make It Last
DJ Jazzy Jeff & Ayah - Back For More

I'm Only Human
Zo! & Tigallo - Love The 80's!
Hollywood
Bruce Hathcock - Miracle Mile
Real Love
Skyy - Smooth Grooves: A Sensual Collection, Vol. 9
How Deep Is Your Love
Keith Sweat - Make It Last Forever
Cry Together
The O'Jays - So Full Of Love
Spend My Life With You
Eric Benét Feat. Tamia - A Day in the Life