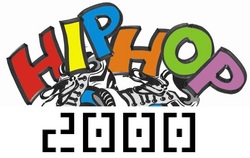 The Home Invasion Show
Thursday January 2nd, 2014 with Livin' Large/Apollo
~New Millenium Soldiers~
Celebrating the New Year by bringing you tracks from the best of the best coming out AFTER the year 2 - Double 0 - 0 as we go into 2014 HOME NVASION ON THE RISE!!!!
Dope Shit
Eddie Quotez Feat. Masia One - The EPxEP:Nostalgic Unicorn

Haze
Cyne - Evolution Fight
If I
Raashan Ahmad - The Push
The Best To Do It
Royce Da 5'9 Feat. Elzhi & Supastition - DJ K.O. Presents Picture This...
Unparalleled (Decompoze Remix)
One Be Lo Feat. Decompoze - S.O.N.O.G.R.A.M.
Step Ahead
G.Grand - Step Ahead (Single)

Love Till Death Pt.1
PhoniK - Love Till Death (Single)

The Great Rhyme Dropper
Grand Analog Feat. Shad - Modern Thunder

Antenna
Zion I - The Take Over
Irresistable
Bruce Hathcock - Street Songs With Bone
Anywhere But Here
Cocaine 80's - The Pursuit (EP)
Kid Gloves
Doomtree - Doomtree
GRLSNYALFE
Stevie Ross - GRLSNYALIFE (Single)

Zombies Ate My Neighbours
Richie Branson Feat. Mega-Ran - Ghouls N Ghosts 2 EP
Sacrifice
Factor Feat. Noah23 - 13 Stories

Big Marquee
Common Grackle - The Great Depression

Sky Write
Poetic Elements - Diamond Life EP

Butterfly Theory
Project Move - Love Gone Wrong/Butterfly Theory
Lift The Curse
Astronautalis - This Is Our Science
When It Rolls In
Sims and Lazerbeak - Bad Time Zoo
Plastic Lines
No Bird Sing Feat. Alicia Wiley - No Bird Sing
I Stand Alone
Quake Feat. Kayo & Royce Da 5'9" - The Myth

Low Budge Allstars
Marco Polo Feat. Low Budge Allstars - Port Authority

Street Of Dreams
Tona - Reform School

Temptation
Big K.R.I.T. - 4Eva N a Day
Let Nas Down
J. Cole - Born Sinner
South Central Love
Dom Kennedy - Get Home Safely
Dream State
Willy Cold & White Lotus Feat. Mosaic - Willy Cold And White Lotus Present Ice Sickles

Hiii Power
Kendrick Lamar - Section 80
Sober
Elli Ingram - Sober EP
Do We Wanna Love
Toya Alexis - S.O.B. Story

It Kills Me
Melanie Fiona - The Bridge

Put That Woman First
Jaheim - Still Ghetto
All Of Me
John Legend - Love In the Future
4 Minutes
Avant - Director
Dirty Laundry
Kelly Rowland - Talk a Good Game
Your Flow
Shy Luv - Shy Luv aka Giselle Elyse

At The Same Time
Shad Feat. Justin Nozuka - Tsol

Old Skool Love
Divine Brown - Divine Brown