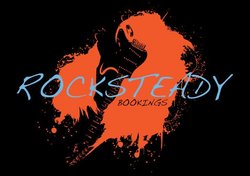 The Home Invasion Show
Thursday November 7th, 2013 with Livin' Large/Masai/Apollo
~Special Guest Andrea Desjardins: Wrestle Wrestle!!~
Andrea Desjardins of RockSteady Bookings drops by for some Wrestling Talk with the Home Invaders Check her out @RSBookings and www.
facebook.com/RockSteadyBookings
Game Got Deep
Point Blank - Point Blank

Keep Em Runnin
Thug Life - Evolution of a Thug Life N.I.G.G.A. Vol.1.1
Crime Wave
Havoc & Prodeje - Livin' in a Crime Wave
90 Degrees
DL Incognito - A Sample And A Drum Machine

Can-O-Corn
Coolio - It Takes a Thief
Trust Nobody
Kam - Made In America
Sky Write
Poetic Elements - Diamond Life (EP)


No Shorts, No Losses
Bone Thugs-N-Harmony - E 1999 Eternal
J.A.N.
PrufRock - Master of the Flying Guillotine

We Almost Lost Detroit
Gil Scott-Heron - Bridges
By Your Side
Random - Forever Famicom DLC 2
Today
The Procussions Feat.Shad & J. Kyle Gregory - The Procussions


Signs Of War
Checkmate - Signs of War (Single)

Fall Through Atlantis
Cyne - Water For Mars
Down Like Brothers
Bleubird Feat. Radical Face of Electric President - Cannonball!!!
Hold On
DJ Jazzy Jeff & Ayah - Hold On

Moonlight
Factor Feat. Josh Fischel - Chandelier
We've Got A Lot To Teach You, Cassius Green
The Coup - Sorry to Bother You
Creme of the Crop
Blu & Nottz Feat. Versis & Scienze - Gods In The Spirit (EP)
Over 4
Kardinal Offishall & Nottz Raw - Allow Me To Re-Introduce Myself

Judas Priest
Magestik Legend Feat. Buff 1 & Apollo Brown - Helpless Dreamer
Discipline
Gang Starr - Full Clip: A Decade Of Gang Starr
My Life
Kool G Rap - Soundbombing 3
21 Years
DJ Premier & Choclair - NY Reality Check 101

P's & Q's
Saukrates - Brick House 12"

Easy To Slip
Solitair - Easy 2 Slip / Listen! (Single)

Keep Shining
Shad - Tsol

Zambony
k-os - Yes! It's Yours

This Is It
Paul Anka Feat. Michael Jackson - Duets


Bring' Em My Way
Gemini - Bone Thug Affiliates
So Into You
Tamia - Tamia