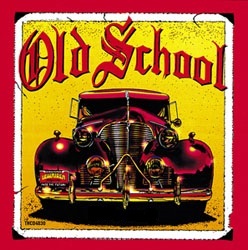 The Home Invasion Show
Thursday October 10th, 2013 with Livin' Large/Masai/Apollo
~From The East Side 2 The West Side~
Tha Good Ole Dayz
Loon-E-Toon & DJ Mike Tee - Inglewoodz Finast
Ecstasy
Bone Thugs-N-Harmony - BTNHResurrection
T.O. 2 O.T.
Point Blank - Point Blank

Brother (Watching)
Shad - The Old Prince

Rally'n (Minnesota Mix)
Jully Black - All Stars 2000

Can I Kick It?
Celly Cel Feat. Monet, Young Mugzi & Keek Tha Sneak - The G Filez
All I Really Think About
Jackal - H.I.T.M. Presents - Still Breathing

The War Is On
Young Rome Featuring Skeem - The War Is On
Luv Is True
Rappin' 4-Tay - Rappin' 4-Tay Is Back!!!
The Guillotine
The Coup - Sorry to Bother You

JFK (Take It To The Head)
Missing LinX - R.I.P. Charlie

Dripping
Ceschi - They Hate Francisco False
Take A Look
Infininte - 360 Degrees

Wrekonize [Remix]
Smif-n-Wessun - Wrekonize/Sound Bwoy Bureill (Single)
Slow Down
G.Grand - Freshly Pressed


The Biggest Lie
Felt - A Tribute To Lisa Bonet
Bask In These Rays
Myka 9 And Factor Feat. Astronautalis & Cesch - Sovereign Soul

One
Zion I - Mind Over Matter
Dope Shit
Eddie Quotez - EPxEP: Nostalgic Unicorn

By The Sword
Rochester AKA Juice - We On Some Rich Kidd Shit Vol.1

About 2 Change
Bishop Brigante feat. Big Zeeks & Mikey G - 1

I Just Wanna Go Home
Theory Hazit - Blood, Sweat, Tears Mixtape
What The Lovers Do
Saigon feat. Devin The Dude - The Greatest Story Never Told
Crashing Down
Marco Polo & Torae feat. Saukrates & S-Roc - Double Barrel

Southernplayalisticadillacmuzik
Outkast - Southernplayalisticadillacmuzik
Secrets Of The Sand (Jay Dee Remix)
Mood - Secrets Of The Sand Single
The Come Up
AZ - A.W.O.L.
Soul In The Hole
Wu All-Stars - Soul In The Hole Soundtrack
In The Air Tonight
Phil Collins - Face Value
Thin Line
Frost - East Side Story
Irresistable (Street Mix)
Bruce Hathcock - You Brighten Up My Day (Maxi Single)
Business Or Pleasure
Graph Nobel - Something 2 Die 4 EP

How Does It Feel
Ice-T Feat. Big Rich - VI: Return Of The Real
Voyage To Atlantis
The Isley Brothers - Go For Your Guns
Charge It To The Game
Mark McKay - H.I.T.M. Presents - Still Breathing

(They Long To Be) Close To You
Tamia Feat. Gerald Lavert - More

Love You Down
Meshell Ndegeocello - Devil's Halo