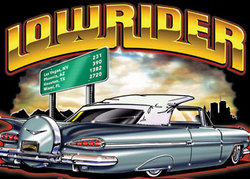 The Home Invasion Show
Thursday September 5th, 2013 with Livin' Large/Masai/Apollo
~September Grooves~
~September Grooves~
Jealous Got Me Strapped
Spice 1 Feat. 2Pac - Amerikkka's Nightmare
Homicide
Frost - Hispanic Causing Panic
Sharpshooter (Best of the Best)
Rascalz Feat. Bret "The Hitman" Hart - Global Warning

Better
PrufRock - Master of the Flying Guillotine

The Blast
Reflection Eternal - Train of Thought
September
Earth, Wind & Fire - September (Single)
Glory
Point Blank - X History

Hit It In My Chucks
LV & Prodeje - The Playground
Armagideon Time
Willie Williams - Full Up: More Hits from Studio One
Does Your Mama Know About Me
Bobby Taylor And The Vancouvers - Does Your Mama Know About Me (Single)

Fast Shadow
Wu-Tang Clan - Ghost Dog: The Way Of The Samurai Soundtrack
Spit Forever 2
DL Incognito Feat. Tara Chase - A Sample And A Drum Machine

UPL
Poetic Elements - The Last Year


Oh Supaman
Brassmunk - Dark Sunrise

Strange Eyes
Sunz Of Man Feat. 12 O"Clock & Blue Raspberry - Ghost Dog: The Way Of The Samurai Soundtrack
4, 3, 2, 1
K-Os - Yes!

Shit Iz Real
Shyheim - The Lost Generation
Dat's How I'm Living
Yella Feat. B.G. Knocc Out - One Mo Nigga Ta Go
Hood Iz Callin'
South Central Cartel - We Have The Right To Remain Violent
Merry Go Round
Keith Sweat - I'll Give All My Love To You
Fly Like An Eagle
Seal - Best Of 1991-2004 [Disc 1]
Now A Daze
Shad - The Old Prince

It's All Mo' Thug
Bone Thugs-N-Harmony - The Art Of War
For The Love Of Money
Yomo & Maulkie - Are U Xperienced?
Born Twice/Way Of Life
Point Blank - X History

Krazy
Maestro Fresh-Wes - Built To Last

In The Mood
Tyrone Davis - Old School Next Friday
Into You
Tamia Feat. Fabolous - More

Nubian Jam
Brand Nubian - Everything Is Everything
Love T.K.O.
Teddy Pendergrass - TP
I Wish I Knew Natalie Portman
K-Os Feat. Saukrates - Yes!

Blind Date
PrufRock - Master of the Flying Guillotine

Riding High
Faze-O - Old School Next Friday
West Coast
D-Sisive - Jonestown

Westside Story
Yella Feat. Dirty Red - One Mo Nigga Ta Go
Twisted
Keith Sweat Feat. Pretty Russ & Kut Klose - Keith Sweat
Inside Of A Gangsta
Ice-T Feat. Powerlord Jel - VI: Return Of The Real
If I Die Tonite
Montell Jordan Feat. Monifah & Flesh-N-Bone - Rush Hour Soundtrack
Dime Piece
J Dilla Feat. Dwele - The Shining
Children Of The Ghetto
Phillip Bailey - Chinese Wall