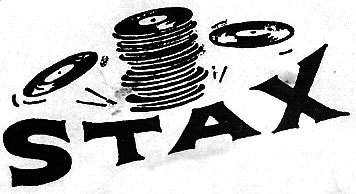 Cool Cuts
Thursday February 2nd, 2017 with Chris Sharp
Tennessee: Cradle of American Music
Tennessee is the birthplace to many of the United States greatest musicians and many got their start in gospel music before fanning out to the greater public in soul, country and other musical genres.
We open the show with some Tennessee soul, most of these musicians got their start in gospel music before moving on to differing degrees of nonsectarian success.
Any Other Way
Jackie Shane - VA:Made In Canada(1991)

Try Matty's
Aretha Franklin - Spirit In The Dark(1970)
Reality
Carolyn Franklin - Baby Dynamite!(1969)
Hard To Handle
Pattie Drew - VA:Soul Shots Vol 1(1988)
Just A Little Bit
Roscoe Gordon - VA:Soul Shots Vol. 4(1988)
Sunny
Bobby Hebb - Sunny By Bobby Hebb(1966)
It's Happening All Over
William Bell - The Soul of a Bell(1967)
Some of the most important and influencial musicians in country music are native to or were based in Tennessee. This could have something to do with The Grand Ole Opry in Nashville.
Guess Things Happen That Way
Johnny Cash - Johnny Cash Special 20 Original Hits Vol 1(1975)
Crazy Arms
Ray Price - Ray Price's Greatest Hits(1961)
Before The Ring On Your Finger Turns Green
Dottie West - Suffer Time(1966)
Traveling Man
Dolly Parton - Coat Of Many Colors(1971)
Heartbreak Hotel
Chet Atkins - The Guitar Genius(1963)
Patches
Dickie Lee - The tale of Patches(1962)
Five Feet High And Rising
Johnny Cash - 20 All Time Hits(1976)
Elvis may be Tennessee's most prominent musical export to the world(though he was born in Mississippi). The Burnette Brothers recorded a few seminal rock and roll classics and of course the Everly Brothers were a huge influence on vocal harmony(The Beatles especially).
Mystery Train
Elvis Presley - The Sun Collection(1975)
The train Kept A Rollin'
The Rock and Roll Trio - The Complete Recordings 1955-1964(2004)
You're Sixteen
Johnny Burnette - same
When Will I Be Loved
The Everly Brothers - Greatest Hits(1981)
Teen Angel
Mark Dinning - VA: 41 Original Hits from The Soundtrack of American Graffiti(1973)
Flying Saucers Rock 'n' Roll
Billy Lee Riley - Legendary Sun Performer(2008)
T For Texas
The Everly Brothers - Roots(1968)
All We Really Want To Do
The Everly Brothers - Stories We Could Tell(1972)
Tired of Toein' The Line
Rocky Burnette - The Son of Rock And Roll(1980)
Blues harpist Charlie Musselwhite is still going strong. The Boxtops and Big Star(along with fellow Tennessee native Chris Bell) were led by vocalist Alex Chilton. Bobby Whitlock was vocalist for Derek and The Dominoes and Greg and Duane Allman recorded in L.A. before forming the Allman Brothers in Jacksonville. Wammack never achieved the success he deserved.
Tennessee Woman
Charlles Musselwhite Blues Band - Tennessee Woman(1970)
The Letter
The Boxtops - Greatest Hits(1982)
Feel
Big Star - #1 Record(1973)
So Good
Travis Wammack - Travis Wammack(1972)
Well I Know Too Well
Greg & Duane Allman - Greg & Duane Allman(1972)
If You Ever
Bobby Whitlock - Raw Velvet(1972)
We finish off tonight's show with more soul out of Tennessee.
The Dark End Of The Street
James Carr - You Got My Mind Messed Up(2002)
I Feel So Bad
Little Milton - Greatest Hits(1972)
Rock Steady
Aretha Franklin - 30 Greatest Hits(1985)
Hip Hug Her
Booker T. & The MG's - The Best of Booker T. & The MG's(1968)
Paying The Cost To Be The Boss
B.B. King - King of The Blues(1991)
Love And Happiness
Al Green - Al Green's Greatest Hits Vol 2(1977)
Thank you for listening. Next show broadcasts Feb 16.