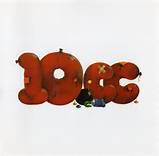 Cool Cuts
Thursday July 21st, 2016 with Chris Sharp
Profiles of U.K. popsters 10cc and U.K. born brothers Paul and Adrian Gurvitz.
Tonight's show profiles the U.K.'s 10cc in the first hour and U.K. born brothers Paul and Adrian Gurvitz(Curtis) in the second hour.
Graham Gouldman wrote hits for The Yardbirds,The Hollies and Herman's Hermits before joining The Mindbenders and working with guitarist/leadsinger Eric Stewart.The pair bought into Strawberry Studios and worked with Kevin Godley and Lol Crème creating bubblegum music on their own and also in conjunction with Super K Productions.
For Your Love
The Yardbirds - Grestest Hits Vol 1(1986)
Bus Stop
The Hollies - Greatest Hits(1973)
No Milk Today
Graham Gouldman - The Graham Gouldman Thing(1968)
A Groovy kind Of Love
The Mindbenders - same
Sausalito(Is The Place To Go)
The Ohio Express - 45 rpm single(1969)
Neandrathal Man
Hotlegs - VA::Super Hits of The 70's(1990)
After 3 years of making bubble gum music and backing sessions for the likes of Neil Sedaka and others the four formed 10cc and released a series of critically acclaimed l.p.'s. They scored several big hits in the U.K. before releasing the breakout hit I'm Not In Love after which a series of international hits followed.
Rubber Bullets
10cc - 10cc(1973)
The Worst Band In The World
10cc - Sheet Music(1974)
The Wall Street Shuffle
10cc - Sheet Music(1974)
I'm Not In Love
10cc - The Original Soundtrack(1975)
Godley and Crème left in 1976 due to "artistic differences" and released a series of l.p.'s in the late 70's and 80's with a fair degree of success.10cc went on hiatus in 1983 before reumiting in the 90's with only Gouldman as the sole original member.
Art For Art's Sake
10cc - How Dare You!(1976)
Dreadlock Holiday
10cc - Bloody Tourists(1978)
Snack Attack
Godley & Creme - Ismism(1981)
The well coiffed (he was a hairdresser)Paul Gurvitz(lead guitar/vocals) formed The Knack in 1963 and broke the band up to form Gun in 1967, brother Adrian Gurvitz(lead guitar/vocals and Paul switching to bass)joining in 1968(after a stint with Rupert's People). After two l.p.'s Gun was broken up in 1970 and Paul formed Parrish & Gurvitz with Brian Parrish(former Knack guitarist) while Adrian toured with The Buddy Miles Band.
Take Your Love
The Knack - Time,Time,Time:The Complete U.K. Singles and more 65-67(2007)
Rupert's Travels
Gun - Gun(1968)
Race With The Devil
Gun - same
Sunshine
Gun - same
Libra
Parrish & Gurvitz - Parrish & Gurvitz(1971)
Dozy Gwen
Parrish & Gurvitz - same
In 1971 the Gurvitz brothers formed Three Man Army(a hard rock trio) releasing 3 l.p.'s before forming a new Army with Ginger Baker(for 3 l.p.'s) whose Air Force had crash landed.The brothers then worked with Graeme Edge(Moody Blues) on 2 fine l.p.'s before going their separate ways-never to work together again.
Agent Man
Three Man Army - A Third of a Lifetime(1971)
Another Day
Three Man Army - same
Three Man Army
Three Man Army - same
Help Me
Baker Gurvitz Army - Baker Gurvitz Army(1974)
Memory Lane
Baker Gurvitz Army - same
Thank you for listening. Next show broadcasts August 4.