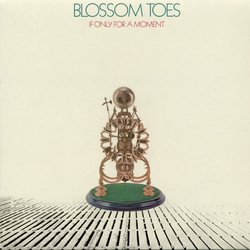 Cool Cuts
Thursday September 18th, 2014 with Chris Sharp
Jim Cregan/Micky Moody
Tonight's show:The music of U.K. guitarists Jim Cregan and Micky Moody will be featured.
First set:Musician/producer/songwriter/bandleader Jim Cregan contributed to these bands in the late 60's early 70's.
When The Alarm Clock Rings
Blossom Toes - We Are Ever So Clean(1967/2007))
Love Bomb
Blossom Toes - If Only For A Moment(1969/2007)
Sail On
Stud - Stud(1971)
Suspicion
Family - It's Only A Movie(1972)
Cregan also sessioned quite a bit in the 70's and produced 4 lp's for singer Linda Lewis-he eventually joined Rod Stewart's band,becoming bandleader and co-writing several hits into the early 90's.
A New Awakening
Julie Driscoll - 1969(1971)
Reach Out For The Truth
Linda Lewis - Lark(1972)
Make Me Smile(Come Up and See Me)
Steve Harley And Cockney Rebel - The Best Years of Our Lives(1975)
Say It Ain't So Joe
Murray Head - Say It Ain't So(1976)
Born Loose
Rod Stewart - Foot Loose & Fancy Free(1977)
Next up:Some bands and musicians that played in Juicy Lucy-Mickey Moody joined Juicy Lucy for their 2nd lp after leaving Tramline.
Children of The Sun
The Misunderstood - Before The Dream Faded(1966/1982)
Mississippi Woman
Ray Owen's Moon - Moon(1971)
Harpoon Man
Tramline - Somewhere Down The Line(1968/2008)
Who Do You Love
Juicy Lucy - Juicy Lucy(1968/2008)
Thinking of My Life
Juicy Lucy - Lie Back and Enjoy It(1970)
After leaving Juicy Lucy Moody formed Snafu(funk rock) and then worked with Status Quo songwriter Bob Young before joining singer David Coverdale for his first 2 lp's.
That`s The Song
Snafu - Snafu(1973)
Lock and Key
Snafu - Situation Normal(1974)
Young and Moody
Bob Young & Micky Moody - Young & Moody(1977)
Someone Else`s Door
Bob Young & Micky Moody - Young & Moody(1977)
Sunny Days
David Coverdale - Whitesnake(1977)
Coverdale also worked with Ian Paice,Jon Lord(both ex Deep Purple as was Covcrdale) and Bernie Marsden(ex Babe Ruth)in the band Whitesnake.Here is a sampling of these musician mid 70's output.
We`re Gonna Make It
Tony Ashton & Jon Lord - First of The Big Bands(1974)
Say No More
Babe Ruth - Stealin`Home(1976)
Malice In Wonderland
Paice,Ashton & Lord - Malice In Wonderland(1977)
We finish the show with guitarist Larry Wallis' version of the Pink Fairies-an excellent guitar platform.
I Wish I Was A Girl
Pink Fairies - Kings Of Oblivion(1973)
Thank you for listening.Next show broadcasts Oct 2.