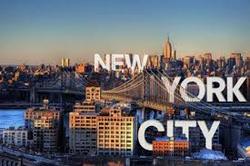 Cool Cuts
Thursday August 21st, 2014 with Chris Sharp
Musicians native to,or based in New York City in the 60's and 70's.
Tonight's show features music and comedy by individuals and bands that are native to or were based in New York City during the 60's and 70's.
First set:pop-rock and comedy
Come On Up
The Rascals - Time Peace:The Rascals' Greatest Hits(1968)
(We Ain't Got)Nothin' Yet
The Blues Magoos - Psychedelic Lollipop(1967)
Good Old Rock 'n' Roll
Cat Mother and The All Night News Boys - VA:Grandson of Frat Rock! vol. 3(1991)
Running Down The Highway
The New York Rock Ensemble - Rollover(1971)
Civil Defense(No Talking)
Robert Klein - Child of The 50's(1973)
Don't Put Me On Trial No More
Elephant's Memory - Elephant's Memory(1968)
Fields of People
Ars Nova - Ars Nova(1968)
Next up:New York is home to some of pop's greatest songwriters(many learned their craft and toiled at the Brill Building),Klein was a popular comedian in the early 70's.
Blowin' Away
Laura Nyro - More Than Just a New Discovery((1967)
The Big Bright Green Pleasure Machine
Simon & Garfunkel - Original Soundtrack Recording:The Graduate(1968)
The Sex Impulse
Robert Klein - Child of The 50's(1973)
Boobs A Lot
The Holy Modal Rounders - Good Taste Is Timeless(1971/2012)
Smackwater Jack
Carole King - Tapestry(1971)
Holly Holy
Neil Diamond - Touching You Touching Me(1969)
Billie Joel's and Al Kooper's early projects are featured in this set.
Country Boy
The Hassles - Hour of The Wolf(1969)
California Flash
Attila - Attila(1970)
No Time Like The Right Time
The Blues Project - The Best of The Blues Project(1989)
I Can't Quit Her
Blood,Sweat & Tears - Blood,Sweat & Tears(1968)
One Room Country Shack
Al Kooper - Kooper Session(1970)
New York native Leslie West led several hard rock bands from the mid 60's into the 80's.Tim Bogart and drummer Vinnie Appice were involved in many hard rock projects in the same time period(here are 2 of them).
I Don`t Need Your Loving
The Vagrants - The Great Lost Album(1987)
Never In My Life
Mountain - The Best of Mountain(1973)
High Roller
Leslie West - The Great Fatsby(1975)
Rockout,Whatever You Feel Like
Cactus - One Way...Or Another(1971)
Why Should I Care
Beck,Bogart,Appice - Beck,Bogart,Appice(1973)
Some early to mid 70's hard rock acts are featured next.
Rock Bottom
Kiss - Dressed To Kill(1975)
Does It Make You Feel Good
Good Rats - Ratcity In Blue(1976)
Lady of Fire
Sir Lord Baltimore - Kingdom Come(1971)
Neon New York
Elliot Randall - Randall`s Island(1972)
We finish tonight's New York show with some soul/urban music and a classic novelty hit.
On Broadway
The Drifters - The Drifters`Golden Hits(1968)
My Heart Took A Lickin(But It Kept On Tickin`)
Millie Jackson - Anthology(1996)
White Lines
Grandmaster Flash & The Furious Five - The Greatest Hits(1992)
Troglodyte(Cave Man)
The Jimmy Castor Bunch - It`s Just Begun(1972)
Thank you for listening.Next show broadcasts September 4.