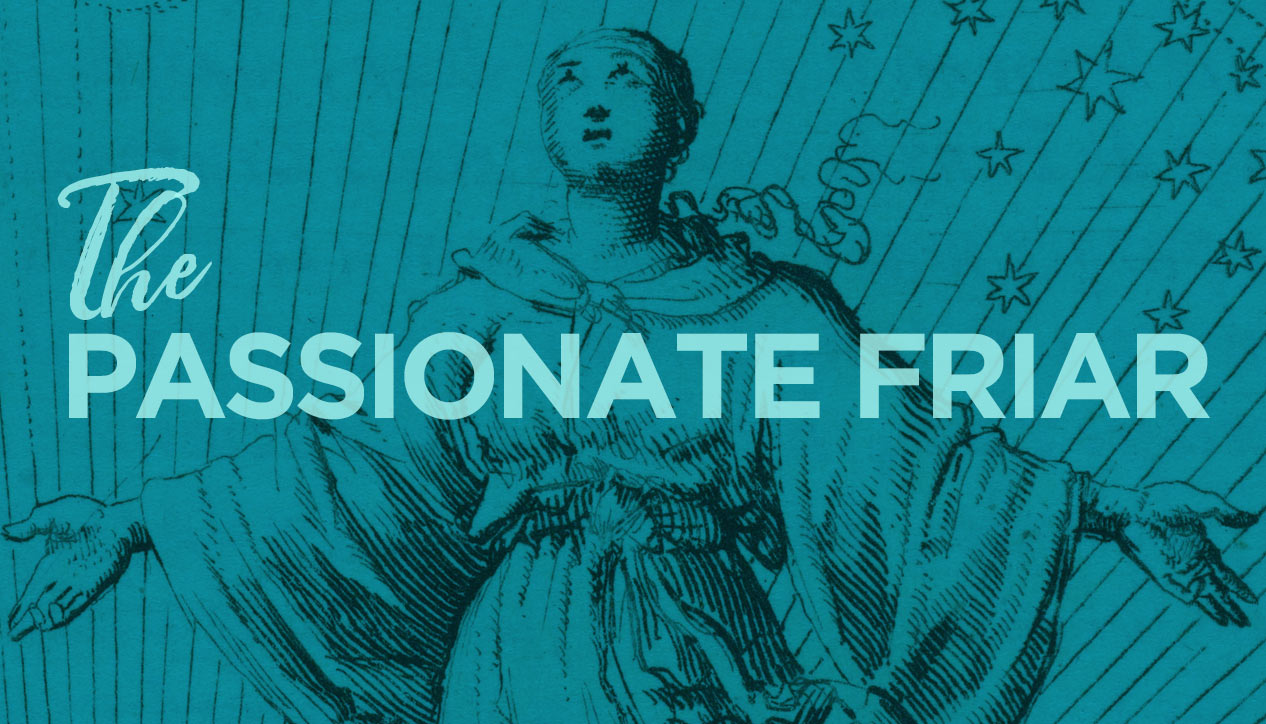 An hour of feminism/social issues, physics/science, and music... News, reviews, interviews, ideas, engaging audio, and the Oxford comma!
Hosted by: James Botte (aka. Phelonius Friar)
This program is not currently airing on CKCU.

An hour of feminism/social issues, physics/science, and music...
News, reviews, interviews, ideas, engaging audio, and the Oxford comma!

THIS IS A SHOW FOR EVERYONE WHO IS PASSIONATE ABOUT MORE THAN ONE THING, and anyone that loves the simple, small joys of forever encountering new ideas, and having new experiences. While specific passions are going to be presented — simply because it is what moves this Friar in the moment, oh and time limitations, let's not forget that — the intent is to do so in a way that is accessible to all, to get your creative juices flowing, to make your day more varied, and hopefully even provide inspiration for whatever your particular passions might be.
While what is presented here will truly be only the tip of the iceberg for this Friar's passions, and the passions of those whose voices and works and actions are featured, the topics are sufficiently broad that it will take years to even get started exploring them. Specifically, this show will be focusing on three primary subjects: feminism and social issues, physics and science, and music and more music. Where, along with a foundation in feminist studies, comes the more general topics of social justice, aboriginal issues, issues of migration and human rights, intersectional identities, LGBTQ+ issues, globalism and neoliberalism, accessibility and disability issues... the list goes on — in short, social issues in general will be covered. And then way over here, we have the so-called "natural sciences", which study the natural processes of the world around us and provides the underpinnings needed for the successful development and deployment of technologies, which then forms the functional backbone of our many societies. There will be an emphasis on physics because it is the most foundational of the natural sciences, but not a single field of science does not touch us somehow in our day to day lives: biology, chemistry, Earth sciences (geology, meteorology, ecology, oceanography, etc.), space sciences, and again the list goes on.
Why feminism and physics? Well, the simple answer is that I just completed the requirements for two independent undergraduate degrees in those fields in 2017. I graduated with a B.Sc. Honours Theoretical Physics degree in June 2017 and graduated with a B.A. Honours Women's and Gender Studies degree in November 2017. I came to Carleton as a "mature" student to finally study physics after a career designing and building electronics and software, and doing international project management on technical projects, while raising my children as a mostly single parent (by far, the hardest thing I've ever done... they are adults now, which is why I was finally able to go to university for the first time). I came to Carleton to pursue the degree in physics, but the summer after my first year I took a course that aligned with several of my other passions: "Feminist Disability Studies". I was hooked. Badly hooked. I have always been a social activist, and this wasn't my grandmother's feminism: it was new and exciting and inclusive and raw and full of dangerous pitfalls and irreconcilable differences. I took all manner of feminist studies, indigenous studies, language courses, and political science courses, and one day went into the Women's and Gender Studies Department where they stared at me like I had two heads and announced that I was, randomly, most of the way to a minor in the subject. By taking the remaining courses for the minor and one more "core" course, all I needed to do was chip away at getting qualifying feminist studies credits in parallel with taking my physics degree (which was taking me longer than I had planned... that stuff is hard!), and I ended up with enough credits for a full major, and then an honours degree. I can assure you that nobody is more surprised than me! I am currently employed in a grant position at Carleton University doing electronics, software, FPGA development, mechanical design, and light housekeeping for the ATLAS experiment at the Large Hadron Collider at CERN (the collider is there, not me), for SNOLAB dark matter search experiments in Sudbury, and projects unknown as they land on my plate.

Music? Well, if there is one language that is shared by all people, it is the language of music. Music is also at the core of everything I do (yes, including physics). Over the course of five years of doing the show The Dollar Bin on CKCU, I have learned much about how to find and present "found" music. For the most part, the music I played on the show was on CDs I had purchased for $3 or less in "dollar bins" wherever I travelled, and were by artists that I had never heard of before. Every show was the presentation of the outcome of the series of adventures I had listening to these previously unknown-to-me artists. I blissfully ignored genre boundaries and mixed music of all styles and origin and time period to create (what I have been told by others) was a challenging and engaging hour of music. Some of the songs I will be playing will be specific to topics I will cover, but I will continue the strong tradition of bringing intriguing "found" music to the airwaves (without the limitations I imposed on myself with The Dollar Bin — it's all fair game now!).
Feedback is always welcome, along with music and topic ideas (especially if I can interview you or you can suggest someone to interview). I am also looking for correspondents (every/anywhere, and every/anywho) to do research, interviews, and produced segments on the topics covered by this show. You can reach me at dafriar23@gmail.com.

Photo credits... Top: "In The Body Of A Dragon", a view of the curving tunnel of the decommissioned HERA superconducting particle accelerator/synchrotron at the Deutsches Elektronen-Synchrotron (DESY) in Hamburg, Germany. Photo by me, 2014. Bottom: "Don't Let A Label Silence You", a student group feminist activism project I participated in on ways to destigmatize mental health issues done as part of the WGST2801 "Activism, Feminisms & Social Justice" course at Carleton. Photo by me, 2013. As a note, the radio segment done with my classmates as part of that campaign (we took over The Dollar Bin that week to do it) ended up with the, now defunct, CKCU feminist radio show Femme Fatale being created by one of the participants, Lilith (they had never heard of CKCU before then).

Subscribe to The Passionate Friar