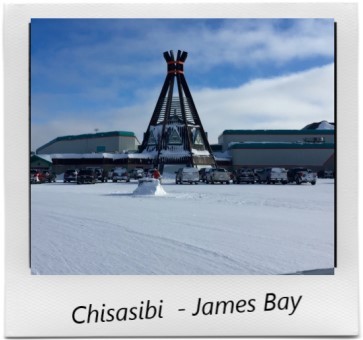 Indigenous CKCU
Sunday February 28th, 2021 with Lester Bear
Bear Crossing Vol. 2
On our Polaroids from the Rez feature: Chat with Henry Gull from Chisasibi, James Bay, Quebec.
Iskwewa Reprise
DJ Krayzkree - Future Generations - Independent

Can't Get Over You
Tracy Bone - Can't Get Over You (Single) - Silverheels Records

NDN Krs '49
Keith Secola - Native Americana-A Coup Stick - AKINA Records
Ghost
The Trade Offs - Quamuariaq - Indepenedent
Castles In Spain
Hector Jenkins - Don't Let Me Grow Up - Chi Mukwa Records


Kirowow Otci
Moseckan - Actic Okwemesa - Independent


We're Still Here
Diyet & the Love Soldiers - Diyet & the Love Soldiers - Independent

Woman of Labrador
Silver Wolf Band - Storms and Prayers - Independent

Today's Polaroids from the Rez: We drop in for a tea and a chat with Henry Gull in Chisasibi, James Bay Quebec. Chisasibi, which means "great river" in Cree, is the last community accessible by road. Turn left at KM 600 of the Billy Diamond Highway (James Bay Highway) travel another 100 km towards the Bay and that's where we find today's guest.
James Bay Highway Blues
Manuan Lafond - James Bay Highway Blues (Single) - Paulstar

Assikuman-Tetapuakan
Claude Mackenzie - Putumayo Presents Native America - Putumayo World Music

Joplin Blues (for Aaron R Schorzman)
Richard Inman - Hasta La Vista - Independent

Ballad Of A Young Troubadour
Julian Taylor - The Ridge - Howling Turtle Inc

Building A Wall
Shawnee - Building A Wall (Single) - Independent

The Big Show
Lucien Spence - The Big Show - Independent