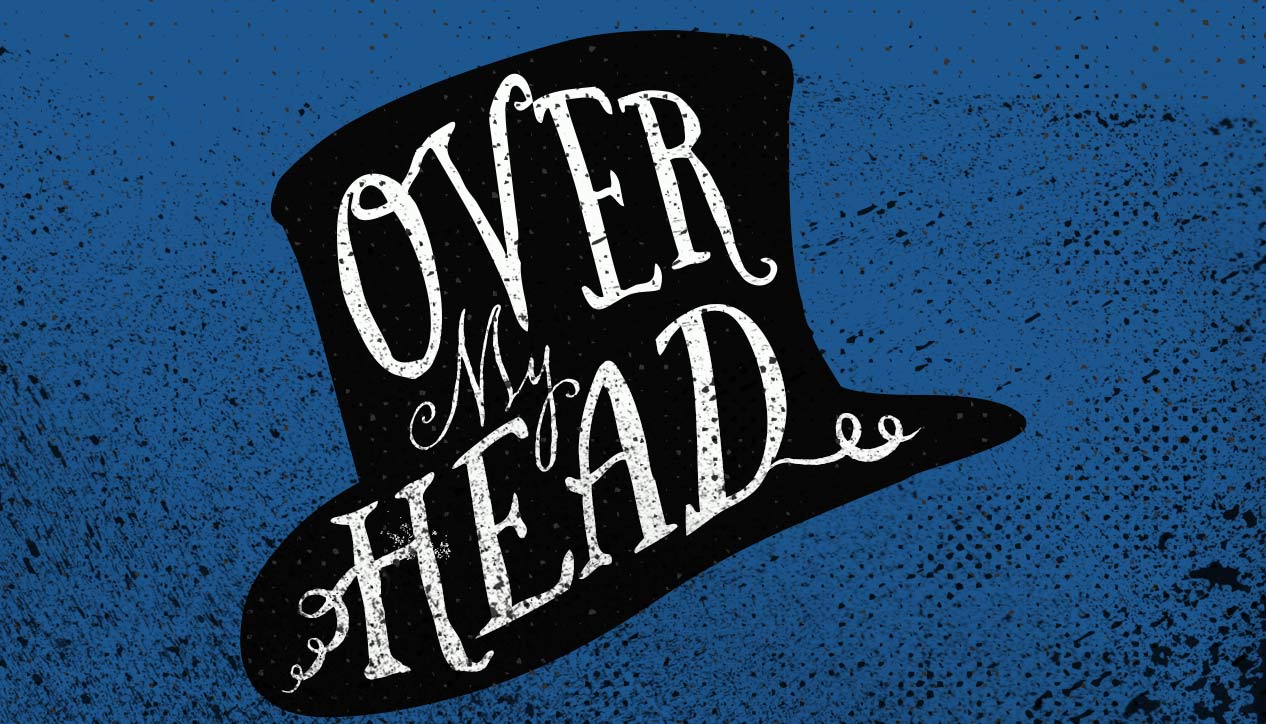 Over My Head
Sunday November 11th, 2018 with David Leibold
Today is Remembrance Day, and the first half of today's show features songs of war and peace. In the second half, an interview with Nicholas Greco, professor at Providence University College, author of the forthcoming book, "The Rosary and the Microphone: Religious Impulse in U2's Mediated Brand".
The Peace of Christ
Glen Soderholm - Rest - Signpost

Each One Lost
Bruce Cockburn - Small Source of Comfort - True North

Two Soldiers
Julie Miller - Broken Things - Hightone
Groovin' on a Saturday Night
John Rydgren - Silhouette Segments - ...
Keep My Buddy Safe
Carson Cole - Essentials - ...

Glory
Craig's Brother - Lost at Sea - Tooth and Nail
Prayer for Peace
Trevor Dick Band - New World - Kerux

Interview feature with Nicholas Greco of Providence University College http://www.prov.ca

Rosary and the Microphone book info: https://www.equinoxpub.com/home/rosary-microphone/
Love and Peace or Else
U2 - How to Dismantle an Atomic Bomb - Island
Bullet the Blue Sky
POD - The Fundamental Elements of Southtown - Atlantic
Events...

13 Nov - CANCELLED - Informants Worship (Montreal)

18 Nov - Dan Bremnes (Ottawa, The Met)

22 Nov - Shad (Ottawa, 27 Club)

30 Nov - Tim Neufeld (previously of Starfield) and the Glory Boys (Ottawa, Cedarview)

01 Dec - Steve Bell solo (Lindsay, Fairview Baptist)

07-08 Dec - Steve Bell symphony concert (Hamilton, West Highland Church)

13-16 Dec - The Lion, The Witch and the Wardrobe (Shenkman theatre, Ottawa) - 9th-hour.ca
19-23 Dec - The Lion, The Witch and the Wardrobe (Centrepointe theatre, Ott) - 9th-hour.ca

16 Dec - Natalie MacMaster/Donnell Leahy - NAC

22 Dec - Gospel Celebration - with London Trio Plus - NAC 4th Stage

18-19 Jan - Capitalyze Conference (Ott, Met, www.capitalyze.ca)

18 Feb - Neal Morse Band (Montreal, Club Soda)

09 Mar - Leahy - NAC

11 May - Martyn Joseph - NAC, details TBC (martynjoseph.net)

24-25 May - Renew Arts + Apologetics conference (Ottawa, St Peter and St Paul's, www.renew-arts.org)