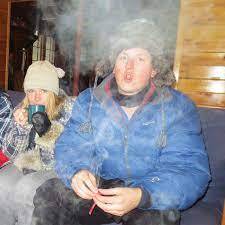 The Wavelength
Monday December 26th, 2022 with Joe Reilly
Best of 2022 from your host... Joe Reilly
Just hoping to turn you on to some of the best music released in 2022. Well at least to my ears. And to be honest, there is so much great music being released every year that it's impossible to keep up with it all so I know that there are lots of amazing recordings that may be on your list, or someone else's list but do not appear on this show tonight. It's just my personal taste and what I had time to check out. And what I had time to play for you. There is a lot of great chilled out, electro-vibe music (like the latest album from Bonobo) that I just couldn't squeeze in tonight. In hour one I feature some great songs from singer-songwriters and some instrumental tunes. In hour 2 we get a little political and feature some songs that offer stark commentaries on the state of the world. Then we wrap things up with some rockin' tunes and a bright instrumental that was my theme song for the summer of 2022. Hope you enjoy the mix. Take care and happy new year and let's hope things get better on all fronts in 2023.
A Day Closer To Everything
The Ring Shepherds - A Day Closer To Everything (single)


Best of the Broken Things
Ken Yates - Cerulean

Cerulean
Ken Yates - Cerulean

All The Same Things (For The Same Reaction)
Jim Bryson - Country Wifi

Cherry Coke
Ombiigizi - Sewn Back Together

Selective Memories
Bear's Den - Blue Hours
Need Of Repair
Band of Horses - Things Are Great
One Of Those Days
Lynne Hanson - Ice Cream In November


It's Only A Little Loneliness
David Myles - It's Only A Little Loneliness


I Can't Believe
Abigail Lapell - Stolen Time

Outta Time
Orville Peck - Bronco
Travelogue
Satus/Non-Status - Surely Travel


Nuclear
Tanya Tagaq - Tongues

Blue
loscil - The Sails p. 2

We Let It In
Brian Eno - FOREVERANDEVERNOMORE

Poverty Line
Kyp Harness - Poverty Line


Far From The Middle
Blackie And The Rodeo Kings - O Glory

Heritage of Arrogance
Adeem The Artist - White Trash Revelry
Everything's Fine
Noah Reid - Adjustments

Doomscroller
Metric - Formentera

In ár gCroíthe go deo
Fontaines D.C. - Skinty Fia
The Hardest Cut
Spoon - Lucifer On The Sofa
Outta Touch
Shad - Tao

Chaise Lounge
Wet Leg - Wet Leg
Towards The Mountains
Ineffekt - Virgin Forest