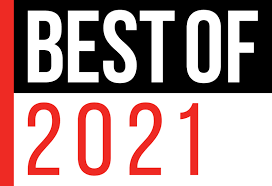 The Wavelength
Monday December 27th, 2021 with Joe Reilly
The Best Songs and Albums of 2021 according to Mr. Wavelength
Tonight I'm spinning some of my favourite albums and songs of 2021 - in fact a couple of my favs are singles by artists who haven't yet released a full album.... but we will be watching for them to do so in 2022 with hope and anticipation. Lots of great songs and in hour two we get into some beautiful instrumental music. Enjoy and be sure to support independent artists by purchasing their music if you can afford to do so. Merry Christmas and Happy New Year... here's looking to a better year in 2022!
Delerio New Age
El Principe Idiota - Delerio New Age - Indie (on Bandcamp)
Biding My Time
The Ring Shepherds - Habitual Orbits - Indie (on Bandcamp)


Soon
The Ring Shepherds - Habitual Orbits - Indie (on Bandcamp)


All The Roads
The Ring Shepherds - Habitual Orbits - Indie (on Bandcamp)


Night Drive
Caroline Marie Brooks - Everything At The Same Time - Indie (on Bandcamp)


Road Kill
Andrea Ramolo - Quarantine Dream - Indie (on Bandcamp)


Relative Fiction
Julien Baker - Little Oblivions - Matador
Disappear
Suzie Ungerleider - My Name Is Suzie Ungerleider - Stella

Thumbs
Lucy Dacus - Home Video - Matador
Brando
Lucy Dacus - Home Video - Matador
Triple Dog Dare
Lucy Dacus - Home Video - Matador
Eugene
Arlo Parks - Collapsed In Sunbeams - Transgressive Records
Green Eyes
Arlo Parks - Collapsed In Sunbeams - Transgressive Records
Collapsed In Sunbeams
Arlo Parks - Collapsed In Sunbeams - Transgressive Records
A Summer Long Since Passed
Virginia Astley - From Gardens Where We Feel Secure - Indie (on Bandcamp)
The Man Who Sees Tomorrow
Uwade - Single The Man Who Sees Tomorrow - Indie (on Bandcamp)
This Spring
Nicholas Krgovich (Veda Hille) - This Spring - Tin Angel Records

All Of The Women
Allison Russell - Outside Child - Fantasy

Ocean Breath
Aysanabee - Ocean Breath - Single - Indie (on Bandcamp)

Stolen Land
Ryland Moranz - XO, 1945 - Indie (on Bandcamp)

Beautiful World
Ryland Moranz - XO, 1945 - Indie (on Bandcamp)

Channel
Louis-Etienne Santais - Reflection 1 - Coyote Records

Memoriam
Musk Ox - Inheritance - Indie (on Bandcamp)


Cascade
Origamibiro - Miscellany - Denovali
Lumina
loscil - Clara - Kranky

Suburbanite
Guest Room Status - Guest Room Status - Indie (on Bandcamp)