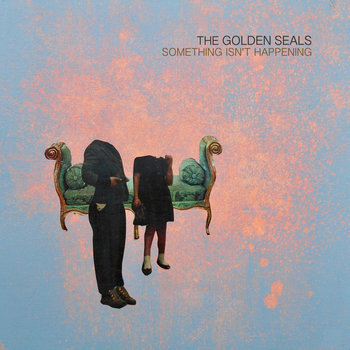 The Wavelength
Monday July 19th, 2021 with Joe Reilly
An Evening with The Golden Seals featuring an interview with Dave Merritt of the band and lots of great music by the group.
A fun evening exploring the music of Ottawa's The Golden Seals - a band that has been making great pop rock music since the turn of the millenium. We talk to the band's leader and principal songwriter Dave Merritt about the ups and downs of making independent music, about running global tours for opera fans to attend opera productions around the globe (true story) and what qualities of a song make him want to adapt it and adopt it as a Golden Seals' cover tune. We also talk about how the group's latest single will be the last one under the name of The Golden Seals. There is also a hilarious outtake from the interview (well I think it's hilarious) where I (for the second time) refer to Dave's band as The Golden Dogs so we also play songs by great bands with Golden in their name. Naturally we include the Golden Dogs in that mix and just writing the notes for the show I see I made another error when talking about the great Golden Dogs cover featured on the show. It is Nineteen Hundred and Eighty-Five which appears on the album Band On The Run by Paul McCartney and Wings. I say that on the Golden Dogs album they just use the numbers 1-9-8-5 but I am WRONG. Somehow the digital version of that song has the numbers but on the CD version the Golden Dogs correctly use the words for the song title. Just so you know... I got it wrong (again) not the Golden Dogs. Enjoy the show. Here are links to where you can find the music of the Golden Seals:
https://thegoldenseals.bandcamp.com/
http://www.thegoldenseals.com/
Here is where you can find music by the Golden Dogs:
https://thegoldendogs.bandcamp.com/
https://www.thegoldendogs.com/
And it seems as if they have just reissued their gem of an album Coat of Arms... check it out. And here is the link to that posting about the Beatles song It's All Too Much:
https://www.youtube.com/watch?v=rhS_G1K3cv8
Remember to support independent artists in any way you can... notably if you can afford to purchase their music. Streaming services don't pay them enough. You can stream Beatles' songs forever (Paul and Ringo are doing ok) but for indie artists an album purchase is always appreciated.
Intro (Iron in the Fire)
The Golden Seals - Storybook Endings

Algernon
The Golden Seals - Storybook Endings

To Be Or Not To Be (With Me)
The Golden Seals - Single


Sinister Cycle
The Golden Seals - Something Isn't Happening

It's All Too Much
The Golden Seals - Single

Into Your Arms
The Golden Seals - Single

Deportee
The Golden Seals - Songs By Other People

The Opposite Side Of The Country
The Golden Seals - Something Isn't Happening

Jive Talkin'
The Golden Seals - Songs By Other People

I Feel The Same Way
The Golden Seals - No Hitter

The Takeaway
The Golden Seals - Something Isn't Happening

Options Open
The Golden Seals - Songs By Other People

Nineteen Hundred and Eighty-Five
The Golden Dogs - Big Eye Little Eye

Ill Fated
Golden Smog - Down By The Old Mainstream
(Something Else Is) Working Harder (featuring Jack Bruce)
The Golden Palominos - Run Pony Run (The Essential Collection)
I Have The Touch
The Golden Seals - Songs By Other People

Idiot Kid
The Golden Seals - Something Isn't Happening