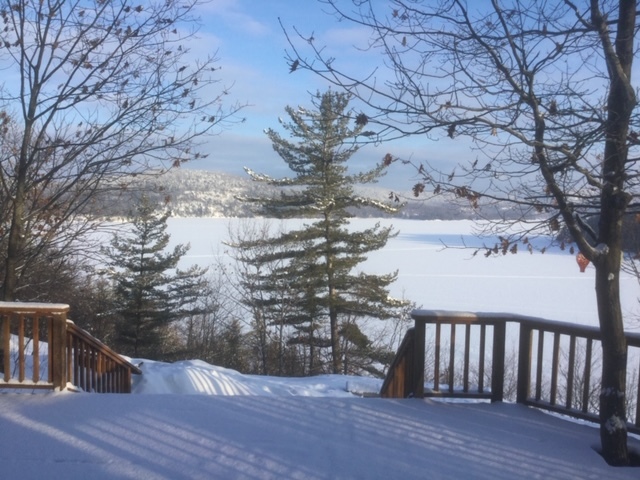 The Wavelength
Monday February 1st, 2021 with Joe Reilly
Goodbye Cottage - a collection of personal songs and pieces of music that form a soundtrack to my family's fond farewell to our cottage of the past 12 years. I hope you enjoy it too.
Last week, we sold our family cottage after 12 years of making great family memories there. These songs chronicle our ownership of the cottage and this sad farewell. These are songs that celebrate togetherness, the outdoors and nostalgia in general. I hope you enjoy this very personal collection of music.
Channel
Louis-Étienne Santais - Reflections l


The One I Remember
Oliver Schroer - A Million Stars

Northern Sky
Nicke Drake - Bryter Layter
Watch for Deer at Dawn
Folly and the Hunter - Tragic Care

O Tannenbaum
Vince Guaraldi Trio - A Charlie Brown Christmas
Point Comfort
Outside I'm a Giant - Big Moose Session (on Youtube)

The First Snowfall
The Wilderness of Manitoba - Island of Echoes

Big Sky
Kate Bush - Hounds of Love
Goodnight Moon
Said The Whale - Islands Disappear

Lonesome Dream
Lord Huron - Lonesome Dreams
Home
Huck Notari - Huck Notari and the River
Emerald Lake, AB
Said The Whale - Islands Disappear

Old Dirt Road
Huck Notari - Huck Notari and the River
Things to Forget
Sarah Harmer - All of Our Names

Nocturn
Kate Bush - Aerial
Aerial
Kate Bush - Aerial
Morning Sun
The Wilderness of Manitoba - Islands of Echoes

End of Time
Lindsey Buckingham - Seeds We Sow
Change of Time
Josh Ritter - So Runs the World Away
You Sold the Cottage
Marth and the Muffins - This Is the Ice Age

Hasn't Hit Me Yet
Blue Rodeo - Five Days in July

Goodbye?
Grandaddy - Excerpts From the Diary of Todd Zila
Here Comes the River
Patrick Watson - Wave

Minority
Louis-Étienne Santais - Reflection l