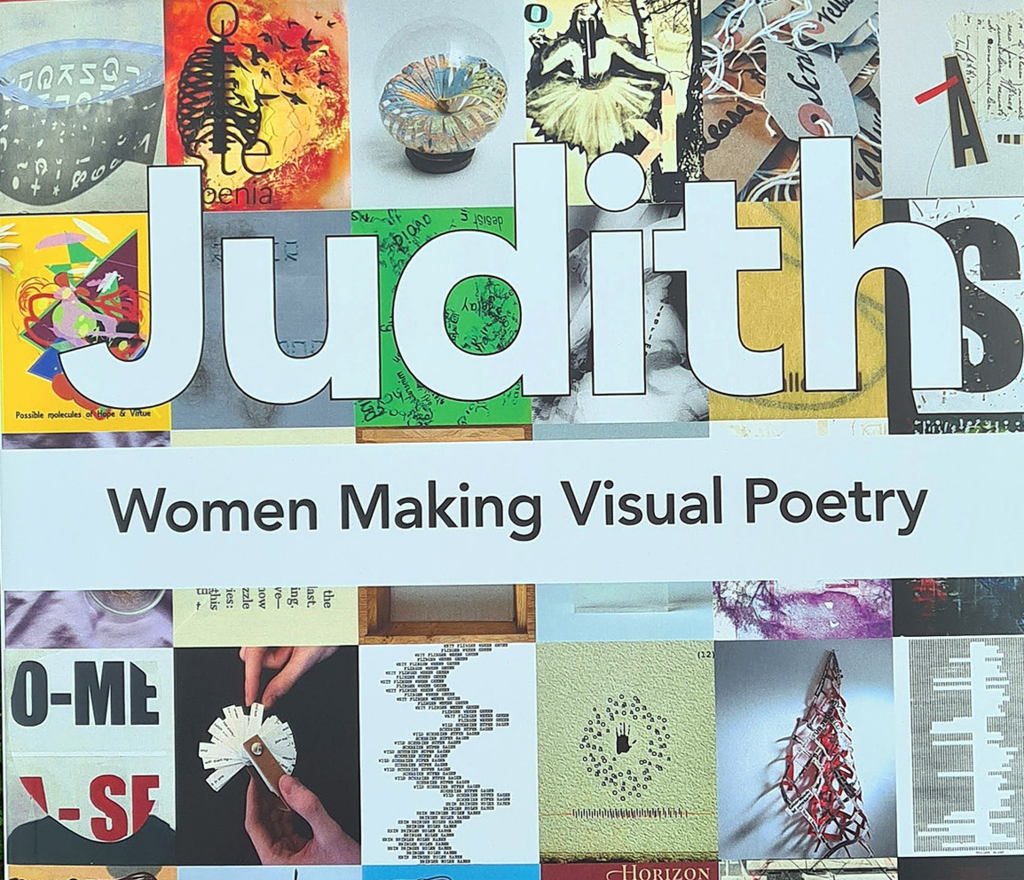 Friday Special Blend
Friday June 4th, 2021 with Susan Johnston
Judith: Women Making Visual Poetry. A deep-dive with Amanda Earl
How might we understand the what's happening across the world of women's visual poetry? In the first part of our show, we talk with Ottawa poet and publisher Amanda Earl about her newest book, Judith: Women Making Visual Poetry. 'Judith features works by 36 women in 21 countries, plus a foreword by Johanna Drucker, essays on digital visual poetry and the future of visual poetry by Fiona Becket, on women in asemic writing by Natalie Ferris, and on feminist practice with Letraset, the ephemeral and fragility by Kate Siklosi. The book also features an excerpt from a roundtable interview of 13 women artists who work with language and craft. A list of 1181 women currently making visual poetry is also included. More about Amanda: Amanda Earl writes from the 19th floor of her apartment in Ottawa, Ontario Canada where she lives with her husband Charles. Her creative mission is love, whimsy, exploration and connection with kindred misfits. Earl's books are A World of Yes, an erotic novel about a woman who falls asleep at her 35th birthday party and misses an orgy, Kiki, an homage and celebration of Kiki de Montparnasse and Paris between the Wars, Coming Together Presents Amanda Earl, a collection of filthy tales. Amanda is the managing editor of
Bywords.ca
and the fallen angel of AngelHousePress. Further information is available at
AmandaEarl.com
. Connect with Amanda on Twitter @KikiFolle "The truth about stories is, that's all we are." ― Thomas King The news about finding an unmarked mass grave in Kamloops has shaken me, hard. Not that it was a surprise, and not that it's the only one. I'm on an ongoing journey to understand the truth, and in the second half of our show I'll share music by three artists exploring the legacy of the genocide that was Canada's residential school system.
Unending
Raphael Weinroth Browne - Worlds Within

Fade (Afterglow)
Raphael Weinroth Browne - Worlds Within

How I feel (feat. Leonard Sumner, Shad, Northern Voice)
Halluci Nation - Halluci Nation

"And splitting up a family has now become an occupation
And it's been part of the occupation since residential schools enforced starvation
It's a nation with racism here since the start of it
Hard to let go cause it's carved in the heart of it
Relation to the land and our rise were a part of it
Roots where I stand, I could never depart from it"
Child of the Government
Jayli Wolf - Single

Battlefields
Twin Flames - Single