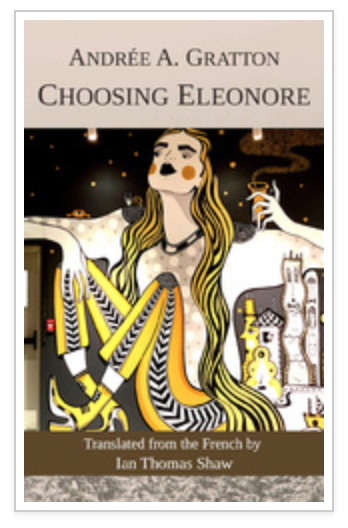 Friday Special Blend
Friday January 29th, 2021 with Susan Johnston
Nathan Hauch's slip, and a check-in with Ian Thomas Shaw.
We start by sharing Nathan Hauch's newest piece of cinematographic excellence, "Slip". It follows earlier works "still" and "sway". Nathan lives in Ottawa and is a member of Qu'ART, the Ottawa Queer Arts Collective. Ian Thomas Shaw is a writer, editor, and publisher currently based in Aylmer, Quebec. His translation of Andree Gratton's novella Choosing Eleanore will be published this spring. Shaw is also the author of Quill of the Dove, set against the Lebanese Civil War and the Israeli-Palestinian conflict. Shaw is the founder and main editor for Deux Voiliers Publishing, founder of the Prose in the Park Literary Festival and the Ottawa Review of Books. Choosing Eleonore tells the story of a one-way friendship, of tragic loneliness. In it, award-winning Quebec author Andrée A. Gratton explores the syndrome of the delusion of being loved.
https://www.ianthomasshaw.com
https://www.guernicaeditions.com/title/9781771836500
Long Way Home
Lynne Hanson - Single

Walking
Unsociably High - Unsociably High

Emerald Crystal
Numinosity - Spectrum

Lost (Rise Ashen remix)
Kellylee Evans - Northern Faction 5