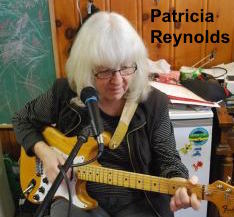 Friday Special Blend
Friday January 31st, 2020 with Chris White, Barb Gray, Alecks Charron
Renate Ysseldyk, Susan Braedley, Patricia Reynolds (Local Colour), Don Fex, Bob Dawson, Clive Doucet, Andrea Usworth
Carleton University professors Dr. Renate Ysseldyk (Department of Health Sciences) and Dr. Susan Braedley (School of Social Work) are part of an international research team doing extensive research into 'promising practices' associated with creating 'age-friendly' communities. Patricia Reynolds is a member of Local Colour, a group of five musicians who perform this evening at the Nectar Centre (255 MacKay Street) as part of the Log Drive Café concert series. Barb Gray's Arts Report features Don Fex, Artistic Director of Kraaken Theatre. "Wolves: runs at the Gladstone Theatre from Jan. 30 to Feb. 8 -- see
https://www.theatrekraken.ca
. Bob Dawson promoted equity and diversity as a Human Resources manager in the federal government. He is also a former university hockey star a sports historian with extensive expertise regarding racism at all levels in hockey and other sports. He tells us about some exciting hockey-related events that are taking place Black History Month. Clive Doucet is convening a panel discussion tomorrow evening to discuss "Politics That Work" – a proposal for the NDP and Green Party to join forces. Sat. Feb. 1, 7:00 to 9:00 pm, Glebe Community Centre, 175 Third Avenue, Ottawa. Facebook event:
https://bit.ly/2NND2Mb
The discussion will be streamed live at
https://www.facebook.com/events/2498649327041326
. Andrea Usworth is an aromatherapist, mycologist, healer and nature lover who shares her knowledge of the earth's natural wisdom in a variety of ways. Her website is
http://www.naturalwisdom.ca
.
Blue Heart
Sarah Bradley - The Carleton Collective

They Don't Do That No More
Dave Gunning - Lift

Your Type
Alvvays - Antisocialites

Mobile First Pond
Patricia Reynolds - .

Yuppie Love
The Jivewires - Jive-O-Matic