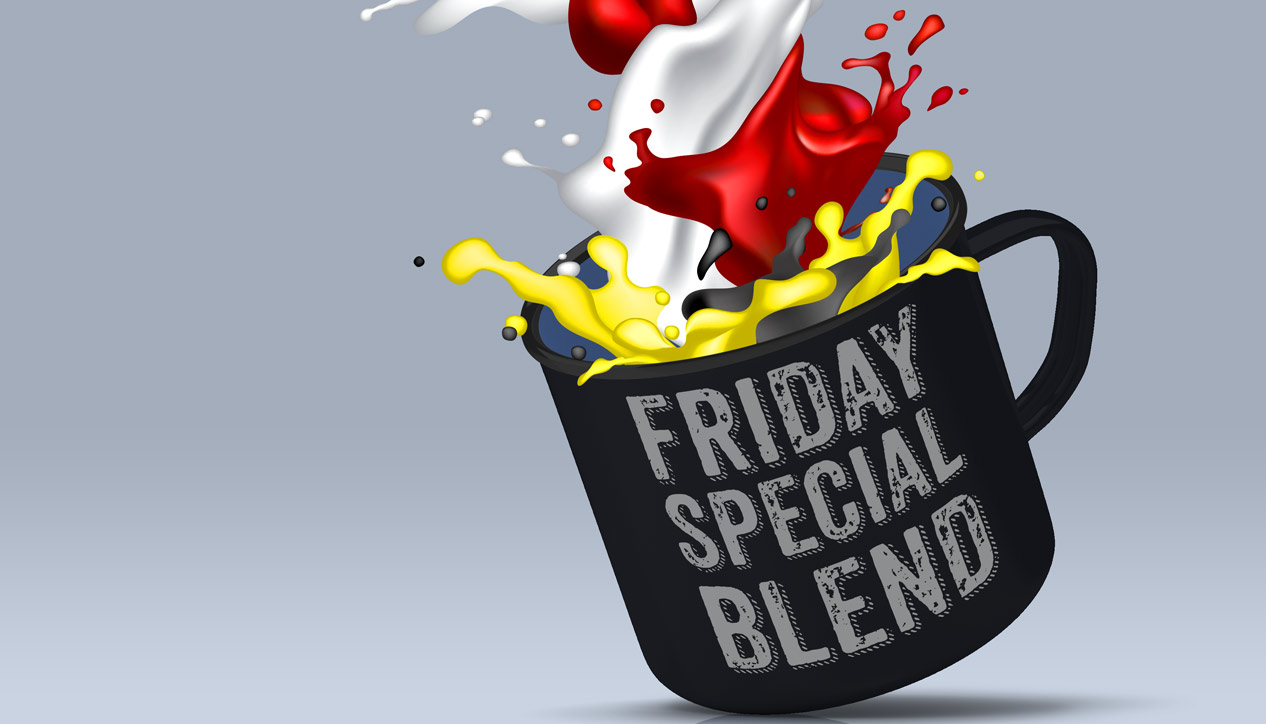 Friday Special Blend
Friday August 18th, 2017 with Susan Johnston and Amanda Jetté Knox and Bob LeDrew
Pre-pride, pre-vow-renewal, rainy summer music.
Barcelona
Jenn Grant - Compostela

Magic Rainbows
Roxanne Potvin - Play

Pride Week is approaching, and among the events is Drag Queen Storytime at the Ottawa Public Library. https://biblioottawalibrary.ca/en/blogs/opl-capital-pride-2017-come-find-yourself-opl and Pride Ottawa: http://ottawacapitalpride.ca
Dancing because of my joy
Rosie & the Riveters - Good clean fun!

Rosie & the Riveters play two shows as part of the Ontario Festival of Small Halls, in Pakenham on September 23 at 7:30 pm and in Elgin on September 24 at 3:00 pm
I'm 'a Love You Anyway
Danny Michel - Feather, Fur and Fin

Courage (for Hugh MacLennan)
Justin Rutledge - Daredevil

Dream Dance
Claude Munson - Claude Munson and the Storm Outside

Claude Munson and the Storm Outside are just one of the acts performing at Arboretum Festival this weekend at Rideau Pines Farm in North Gower. www.arboretumfestival.com / https://claudemunson.bandcamp.com/album/claude-munson-the-storm-outside
Attack of the Treadmill
The Peptides - The Peptides

The Peptides are part of Capital Pride and of Barnstorm 2017 both! They play Capital Pride Sunday, August 27 at 5:30 pm. They play Barnstorm Saturday, August 26 sometime after five. http://ottawacapitalpride.ca / www.barnstorm.ca
Lookin' for a Kiss
Suzie Vinnick - Happy Here

Suzie Vinnick plays at Watson's Mill Manotick as part of the 5525 Music Festival on August 22. Other festival performers are Tyler Kealey and Lynn Miles. TIckets are available at Watson's Mill in Manotick. Concerts are $30 each or all three for $80. http://watsonsmill.com
I Feel Alright
The Lionyls - The Lionyls


The Lionyls play the Capital Pride Main Stage Sunday, August 27 at 4:30 pm. https://soundcloud.com/thelionyls/albums
Tickets on the weekend
Oh Susanna - A Girl in Teen City


Oh Susanna plays the NAC on October 7. https://nac-cna.ca/en/event/16691
He's My Baby
Good2Go - C'mon

C'mon
Good2Go - C'mon

You Doo Wrong
The Band Whose Name Is a Symbol - Masters of the Molehill

Good 2 Go and The Band Whose Name is a Symbol are just two of the acts at Barnstorm 2017 in Finch, Ontario. Info: www.barnstorm.ca
The Carpenter's Cat
David Ross MacDonald - Caravan
If I Didn't Have Your Love
Leonard Cohen - You Want it Darker