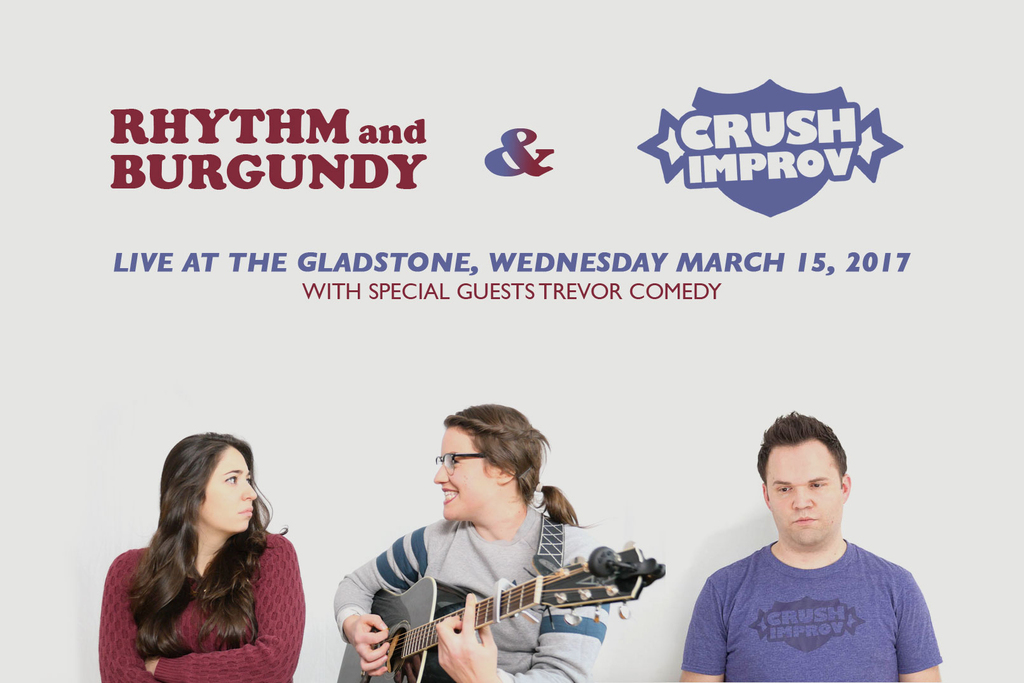 Friday Special Blend
Friday March 10th, 2017 with Bob LeDrew
"Making space for radio", Rhythm and Burgundy
This morning, with Susan and Amanda away, we have a mix of music and talk. First, Pat Moore with Catriona Sturton and Jasper Bridge backing her up in a live set captured at the Special Blend Hootenjanny at Bar Robo in January. THen, Michael Windover joins by phone to talk about "Making Space for radio", a new exhibit at the Carleton University Art Gallery. At 8, musical comedy duo Rhythm and Burgundy drop by for a chat and some songs. Then we talk to Carleton student Prakriti Kharel about her participation in this week's "Daughters of the Vote."
Take it to heart
Pat Moore - LIVE

Salt water
Pat Moore - LIVE

the shores of Black Lake
Pat Moore - LIVE

Cash and Carry
Pat Moore - LIVE

Michael Windover is a professor at Carleton and co-curator of "Making Radio Space" at the Carleton University Art Gallery and the Discovery Centre. Windover and York University professor and co-curator Anne MacLennan will deliver a talk on the exhibit March 14 at 7:00. http://www.cuag.ca/index.php/exhibitions/368/
Don't wanna fight
Alabama Shakes - Sound and Color
Rhythm and Burgundy will be playing a show March 15 at the Gladstone with Crush Improv and Trevor Comedy. Tickets are $15/20 and available at www.thegladstone.ca
Prison will be like OITNB
Rhythm and Burgundy - LIVE


Catfish
Rhythm and Burgundy - LIVE


Dancing on the bar
Fred Eaglesmith - Falling Stars and Broken Hearts

Prakriti Kharel is a Carleton student in public administration who took part in Equal Voice's "Daughters of the Vote" program this week. She talks about her experience in the program and her ambitions for the future. For information about the program and Equal voice: https://www.equalvoice.ca/
Hangnail
Harrow Fair - Call to Arms


Harrow Fair plays the Black Sheep Inn TONIGHT with opener (and Friend of the Blend) Jill Zmud. www.theblacksheepinn.com
Heart Beats
Johnnyswim - Heart Beats