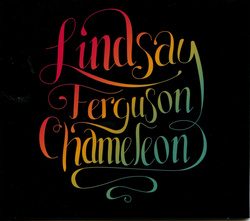 Friday Special Blend
Friday May 22nd, 2015 with Susan Johnston & Bob Ledrew
Lindsay Ferguson and the power of the voice
A chat with and tracks from Lindsay Ferguson, who's just releasing her third CD "Chameleon" are highlights of today's Special Blend. Lindsay celebrates her new CD with a full-band show at the Black Sheep Inn on May 23, which also kicks off a national tour. Also highlighted -- the power of the unaccompanied voice, the a cappella song, with songs from Evalyn Parry, Serena Ryder, and The Once.
Chameleon
Lindsay Ferguson - Chameleon - Busted Flat


Interview
Lindsay Ferguson - Interview - n/a
Donal Óg
Lindsay Ferguson - Chameleon - Busted Flat


Bottle This!
Evalyn Parry - Small Theatres - Borealis

At Last
Serena Ryder - A Day at the Studio - n/a

Coming Back to You
The Once - The Once - Borealis