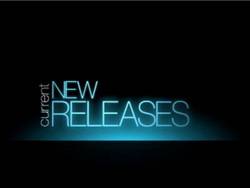 Reggae In The Fields
Saturday February 6th, 2016 with Junior Smith
Recent releases
Canada's longest running Reggae radio program presents; Recent releases in the Reggae Field. Join me, Junior Smith, for the new tunes released since January 1, 2016. Undoubtedly, some recent oldies will find be part of the mix. Celebrating 40 years in your ears in 2016.
The Good Word
Rev. Jacob Afolabi - Spoken Word
Recent Releases
Lay on your Body
Lady Saw - single
My Life
Beenie Man - single
Chargy dem (RIP)
QQ - single
Salute
Konshens - single
Powerful (remix)
Vybz Kartel ft. Ellie Goulding - single
//
Sizzla ft Drake - single
Raggy Road
Notis - single
Rise
Fyakin - single
In The Morning
George Nooks - single
Karma
Bounty Killa ft Lukie D - single
This is Life
Sizzla - single
Nuh Necessary
Lt. Stitchie - single
Crazy Love
R. City ft Tarrus Riley - single
Take Over Town
Bunji Garlin - single
Carnival Today
Bunji Garlin - single
Gallang bad Now
Chadda ft. Ari Lopez - single
Work it for me
Dj Flip THA Boss ft OOZY - single
I need you
Voicemail ft road elf and Razor B - single
Bicycle ride (Soca Mix)
VybZ Kartel and Bunji Garlin - single
Island Adventure
Akil 5 Star - single
Ola
Olantuji - single
I came to party
Dj Flip THA Boss ft OOZY - single
Ring Diggy Diggy
QQ - single
Professionaly
Busy Signal - single
Personally
Kalado - single
Boom Bounce
Chilando - single
Roast or Fry
Chi Ching Ching - single
Wicked MAn Thing
Popcaan - single
Wine up fi mi
Navino and Dj Ash - single
Feelin ya Self
Kerwen du bois ft Chris Martin - single
Fiesty Chat
Popcaan - single
A better way
Fantan Mojah - single
Money upon mi
Kalado - single
Mek Sure
Sizzla - single
Party Shellah
RDX - single
Ride or die
Trabass ft Jah Vinci - single
Di house a bun down
Vybz Kartel ft Gaza Tussan - single
China Made
I OCtane - single
Champion Boy
Alkaline - single
Eat Out
Beenie Man - single
Jungle Justice
Bounty Killer - single
White Rum and Boom
TOMMY LEE SPARTA - single
Cannot refuse my love
j Capri - single
Baby Bounce
QQ and Hottarice - single
My Life
Beenie Man - single
Party Plan
Chi Ching Ching - single
Street Code
Charley Black - single
Shooti Shooti
TOMMY LEE SPARTA - single
Be Inspired
Raekwon ft Kabaka Pyramid - single
Majesty
Chronixx - single
Reggae Machine
Chris Martin - single
Smile a while
Jah Miel - single
Great Man
Jah Miel - single
Waah Gwaan (Story)
Devin DI Dakta - single
Worry
Mr. Vegas - single
DWLY (Don't wann lose you)
Busy Signal - single
Electric
Vybz Kartel - single
Gates of Heaven
VYBZ KARTEL - single
Clean Suh
Mavado ft Symflo - single
Nuh Badda than I
Anthony B - single
Action Talk
Pressure - single
We we have ova dem (remix)
I Octane ft Stone Bwoy - single
Bun Again
Twin of Twins - single
Delilah
Gullu Bop ft M-gee - single
Fire Stick
Richie Loop - single
Fallen Friends (J. Capri Tribute)
Demarco - single
RIP Friend
Beenie Man - single
We Se Fashion
Beenie Man - single
One A Way
Sean Paul - single
Canadian Money
Exco Levi - single
Next to You
Jesse Royal - single
Modern Day Judas
Jessie Royal - single
Finally
Jessie Royal - single
What You Gonna Do
Freddie Mc Gregor - single
Let Me Love you
Exco Levi - single
You'll never Need
Mason ft. Queen Ifrica - single
Spanish Town Rockin
Chronixx - single
Sell my gun
Chronixx - single
Dancehall dab
Mr. Vegas - single
Ghetto Boy (remix)
Stephen Marley ft cham, spragga benz, bounty killer - single
Never leave God
KONSHENS - single
Jesus in the End
Lady saw - single
The Final Word
Hyacinth Mason - Spoken Word