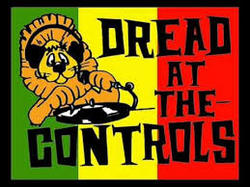 Reggae In The Fields
Saturday April 25th, 2015 with Junior Smith
DJ Contest continue - This is the last week of competition!
Criteria for each DJ Originality/creativity/uniqueness (30 points) Transitions between tracks (mixing) (30 points) Variety in music selection (30 points Vocal presentation (10 points) Total 100 points Several ways to send your score (use only one method) 1. Email: reggaeinthefields@gmail.com 2. Facebook:
facebook.com/reggaeinthefields
. Post your score in my chat box or email box NOT by posting on my page. Postings on my page will not count. You may have to send me a friend request before posting in my chat box. If so, send me the request, I will respond so that you can send your score. 3. Text: 613-707-3731. Scoring 1. Send your score after 4:15 pm AFTER listening to DJs. Scores sent before this time will not count. 2. Score is out of 100 points for each DJ/Sound. It is NOT a vote. It's a score. Votes will not count. Example, "I vote for DJ x" does not count. You need to send a score based on the criteria. Example: DJx=85, DJy=75, or the reverse based on the criteria. If you like, you can also send the breakdown of your score. This gives the DJ more information but the breakdown of your score is optional. Score like DJx=100, DJy=0 will not count. Please consider the criteria carefully, then assign a score to each DJ. 3. You can also send your comments (positive, negative or both) for each DJ based on criteria. 4. You can listen to the recorded program on demand at
ckcufm.com
. Go to programs, schedule, click on Reggae in the Fields, select the appropriate date, listen to the contest, then send your score. The recorded program will be available by 6:00 pm Saturday 5. Send your score by 6:00 pm Sunday
The Good Word
Rev. Jacob Afolabi - Spoken Word
Bad Mind (Bad Heart)
Buji Garlin - single
Wining Sum'n
Busy Signal - single
Switch Vibes
Sketon Sta - single
Play D Mas
Iwer George - single
No Control
Skinny Fabulous - single
Watching Meh
Angela Hunte & Michel Montano - single
Trouble
Patrice Roberts - single
No Other Way
Skinny Roberts - single
DJ competition concludes today
DJ Fusion versus DJ Sligo Nebula
RITF continues.......
Party Done
Angela Hunte & Michel Montano - single
Wine and stage
Blaxx - single
Jump
MIchel Montano ft. Fatman Scoop & Papa Jay - single
Like Ah Boss
Michel Montano - single
Excitement
Kernal Roberts & Kerwin Dubois - single
Great Parade
Michel Montano ft Patricia Roberts - single
Ridiculous
Kerwin Dubois - single
We Up Dey
Bunji Carlin - single
We Pumpin
Shurwayne Winchester - single
Mard
Bunji Carlin ft. Faye-Ann Lyons & 3 Suns - single
Bam Bam
Amory - Bam Bam
Gimme Dat Work
Linksee - Bam Bam
Free up
B-Roca - Bam Bam
Pedal
Fadda Fox - Bam Bam
Drinks & Girls
Inches - Bam Bam
Ben Up
Porgie & Murda - Bam Bam
Give it to them
Destra Garcia - Yuma
Riddim in We Vein
Olatunji - Yuma
Significant Wine
Skinny Fabulous - Yuma
Bumper College
Lyrikal - Yuma
Do What You Want
Fresh Kydd - Supersonic
Duttiness
Jamesy P - Supersonic
Bam Bam
Laura Lisa - Supersonic
So Amazing
Problem Child - Supersonic
The Bas Ones
Skarpyton - Supersonic
Pum Pum Shorts
Skinny Fabulous - Supersonic
The Final Word
Hyacinth Mason - Spoken Word