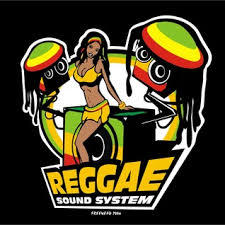 Reggae In The Fields
Saturday March 28th, 2015 with Junior Smith
DJ contest, Round 2, week3
Criteria for each DJ Originality/creativity/uniqueness (30 points) Transitions between tracks (mixing) (30 points) Variety in music selection (30 points Vocal presentation (10 points) Total 100 points Several ways to send your score (use only one method) 1. Email: reggaeinthefields@gmail.com 2. Facebook:
facebook.com/reggaeinthefields
. Post your score in my chat box or email box NOT by posting on my page. Postings on my page will not count. You may have to send me a friend request before posting in my chat box. If so, send me the request, I will respond so that you can send your score. 3. Text: 613-707-3731. Scoring 1. Send your score after 4:15 pm AFTER listening to DJs. Scores sent before this time will not count. 2. Score is out of 100 points for each DJ/Sound. It is NOT a vote. It's a score. Votes will not count. Example, "I vote for DJ x" does not count. You need to send a score based on the criteria. Example: DJx=85, DJy=75, or the reverse based on the criteria. If you like, you can also send the breakdown of your score. This gives the DJ more information but the breakdown of your score is optional. Score like DJx=100, DJy=0 will not count. Please consider the criteria carefully, then assign a score to each DJ. 3. You can also send your comments (positive, negative or both) for each DJ based on criteria. 4. Use only one method to register your score. There is no benefit in scoring more than once. 5. You can listen to the recorded program on demand at
ckcufm.com
. Go to programs, schedule, click on Reggae in the Fields, select the appropriate date, listen to the contest, then send your score. The recorded program will be available by 6:00 pm Saturday 6. Send your score by 6:00 pm Sunday
The Good Word
Rev Jacob Afolabi - Spoken Word
Interview
Garnet Challenger
Babylon System Is Falling (1)
Garnet Challenger - Babylon System Is Falling

So, I will (3)
Garnet Challenger - Babylon System Is Falling

DJ Contest
Round 2, week 3
Nebula versus DJ Kwizz
Reggae in the Fields continues...........
You're my angel
Horace Andy - single
Here I am
Sanchez - single
Brown eye Girl
Sanchez - single
Red Bum Ball
Lloyd Devon - single
Cocaine in my Brain
Dillinger - single
Fool for Love
Prince Jazzbo - single
Cool Breeze
Big Youth - single
Money in my Pocket
Dennis Brown ft. Big Youth - single
Murderer
Johnny Osbourne - single
Gimme Punanny
Admiral Bailey - single
Tek Him
Mad Cobra - single
Dutty Bungle
Major Mackerel - single
Teach Dem
Chaka Demus - single
Number 1 Pon the Look Good
Capleton - single
Mud Up
Super Cat - single
Hol' A Fresh
Red Dragon - single
Health Body
Little Lenny - single
Don't Bend Down
Lovindeer - single
Jump and Spread Out
Johnny P - single
Murder Dem
Ninja Man - single
Cry Fi Di Youth
Super Cat - single
Leave People Business alone
Admiral Tibet - single
Model Pon You One time Man
Daddy Screw - single
Give Me your Loving
Marcia Griffiths/ Cutty Ranks - single
Pass the Tu Sheng Peng
Frankie Paul - single
Let Him Try
Freddie McGregor - single
Walk Away from Love
Mike Anthony - single
Addicted
Leroy Gibbons - single
Cupid
Leroy Gibbons - single
You've Changed
Sir Lloyd ft. Gilroy Sidden - single
I wanna Sex you
Thriller U ft. Jennifer Lara/Johnny Nice - single
Winsome
Frankie Paul - single
The Final Word
Hyacinth Mason - Spoken Word